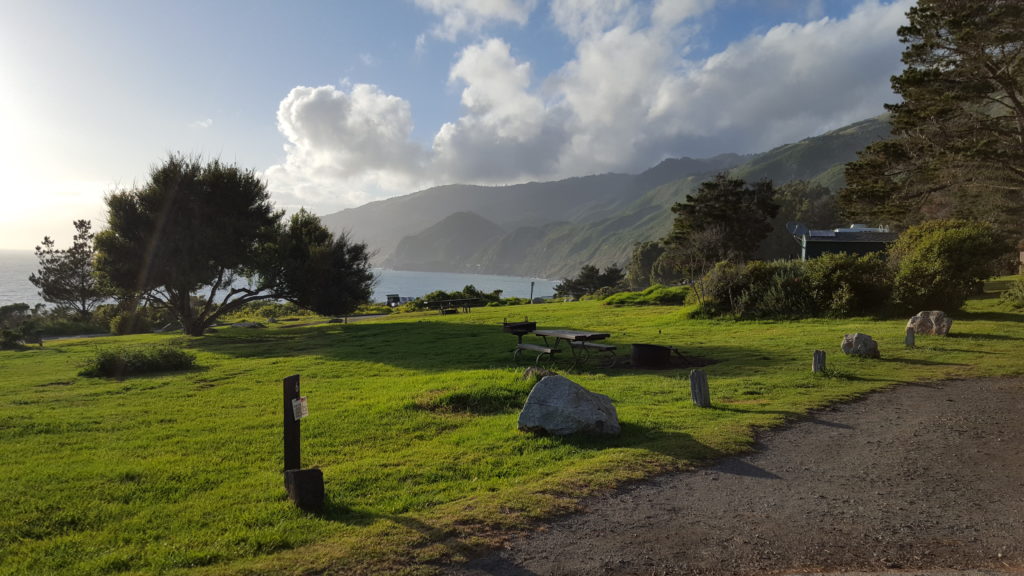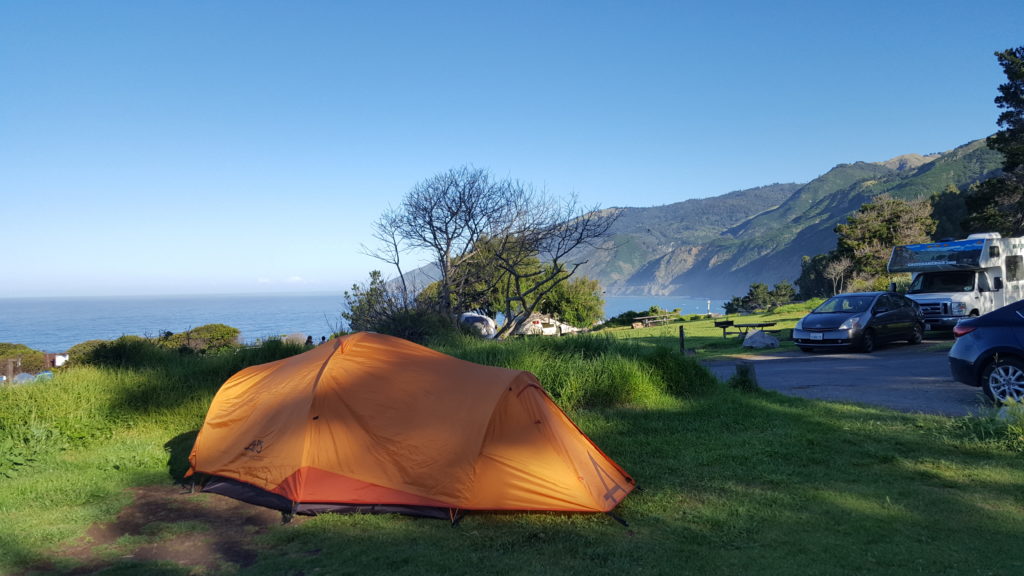 The best word I can think of to describe Kirk Creek Campground is dreamy. Sitting fireside with an afternoon beer and taking in the views up and down the coast while whale spouts appear offshore was just as great as I'd imagined when I managed to score a spot at this small campground just off Hwy 1 on the bluff of southern Big Sur. The campsites become available for online reservation 6 months in advance. A few spots are reserved for walk-ins and there is a separate section with a handful of spots reserved for bikers/backpackers. When I looked for car camping reservations in late October for a mid-April trip, the front row of campsites (closest to the ocean) were already taken, so get your reservation early!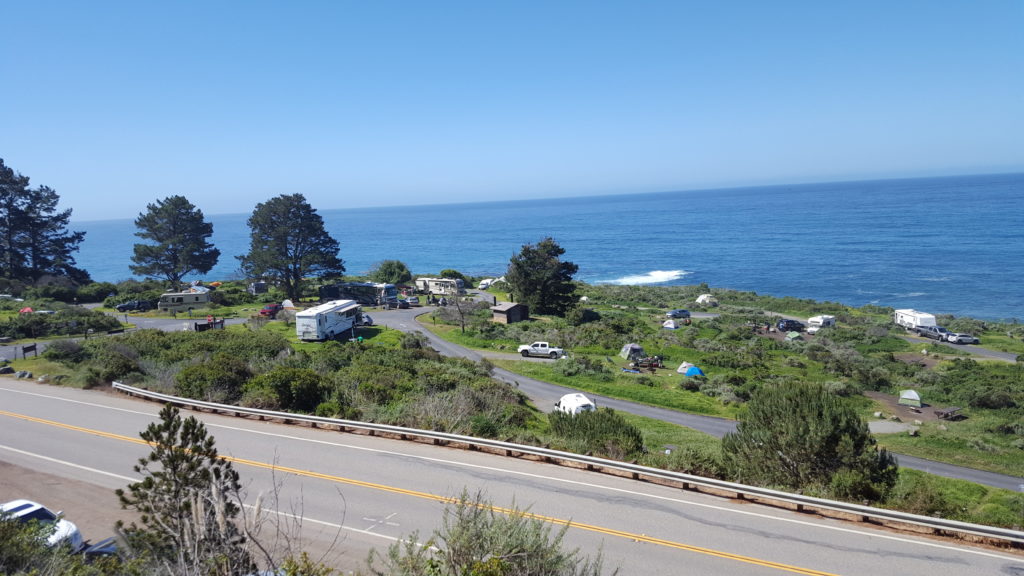 The campground does slant upwards, however, and every camp I walked by on our loop had beautiful views. The car camping sites come equipped with a picnic table, grill, and fire pit. Each campsite can accommodate 2 cars, and overflow parking is roadside along Hwy 1. Directly across the highway is the trailhead for Vincente Flat Trail which makes for a good day hike from camp. In addition to the stunning coastal views, the campsite has a trail down over a small creek to a rocky beach. We explored down to the creek but then turned back due to poison oak concerns. Poison oak is present throughout Big Sur.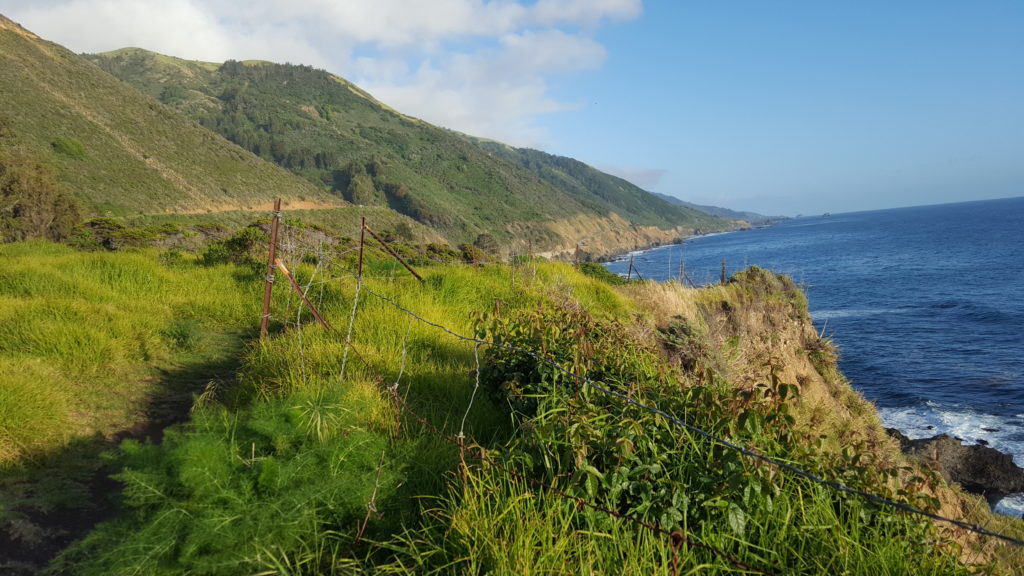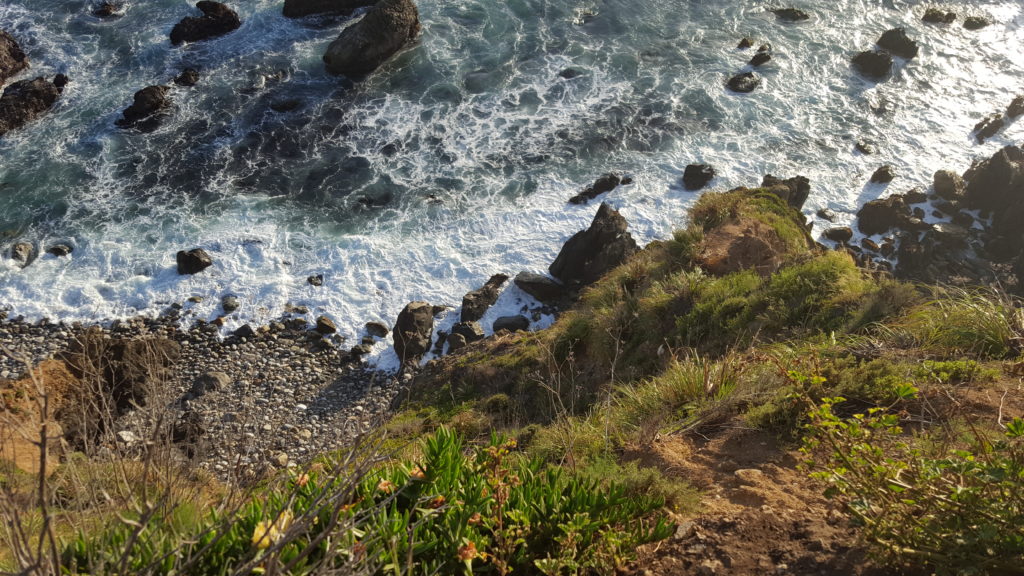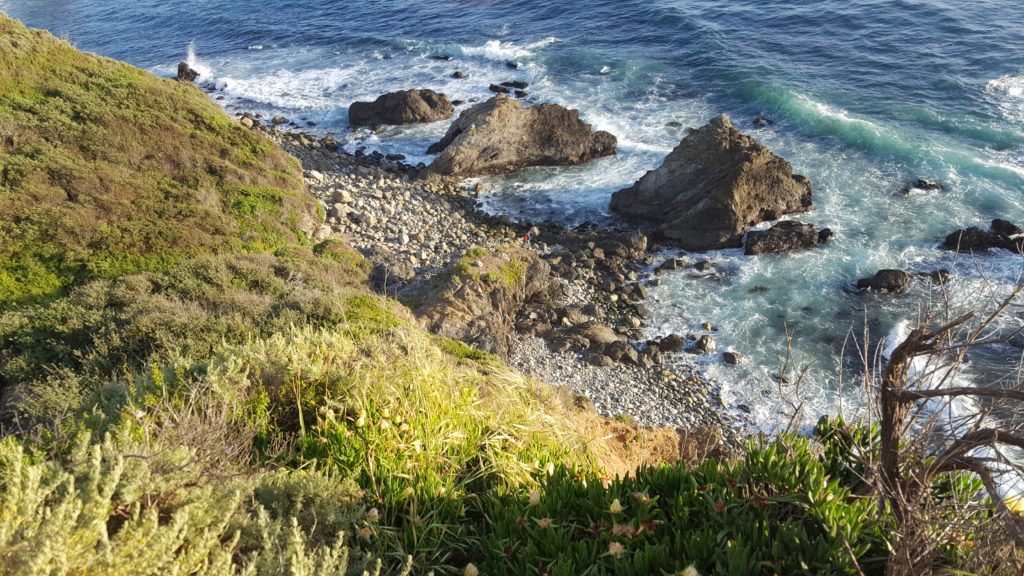 The campsite does not have running water. The camp host should have firewood and gallons of water for sale, but the safest option is to come prepared with your own water jugs. There are no showers and the toilets are of the pit variety. The toilets were the only minor inconvenience of Kirk Creek. There was a slight smell inside the bathroom, some bugs, and the occasional line outside.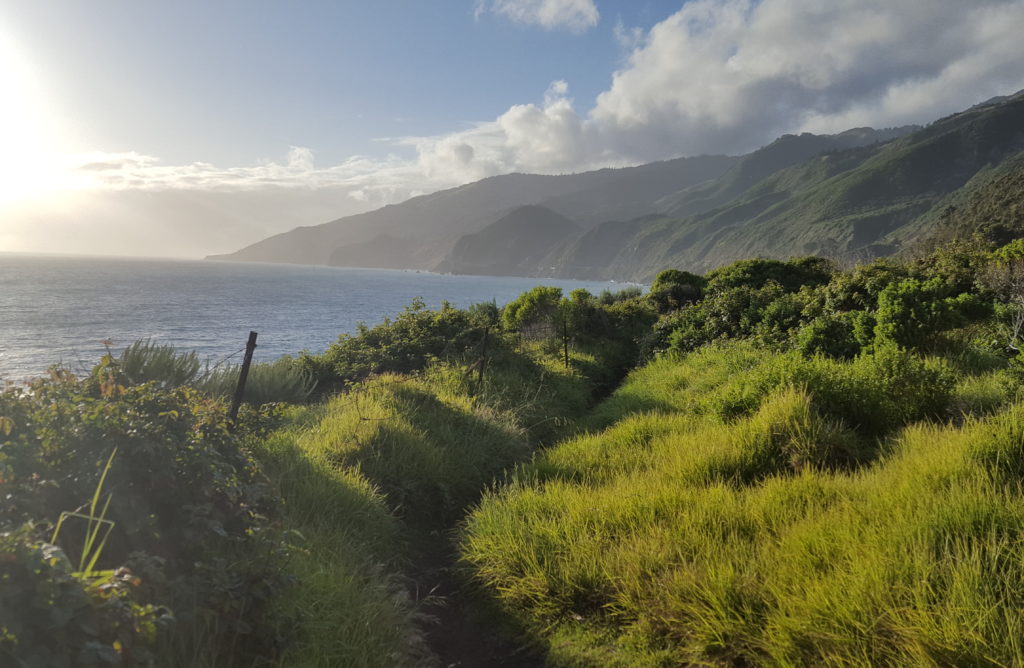 Although I was mostly just excited, my other concerns about the site had been the temperature and the racoons. Being on the coast, unprotected by trees, I did not know what to expect in terms of wind and evening temp drop. As it turned out, it was breezy at most (not windy), and while it was not warm past sundown, Kirk Creek was similar in evening/night temps to other places I've camped in the area. With a nice fire going and good company, it was comfortable to stay up past dark. Racoons were definitely present. One of the nights, the noise of them attempting to open a cooler woke a fellow camper who scared them off and stored the cooler away. They were not the most brazen I've encountered but plan to watch your food at dusk and store all food and coolers in a car overnight. No bear cans provided.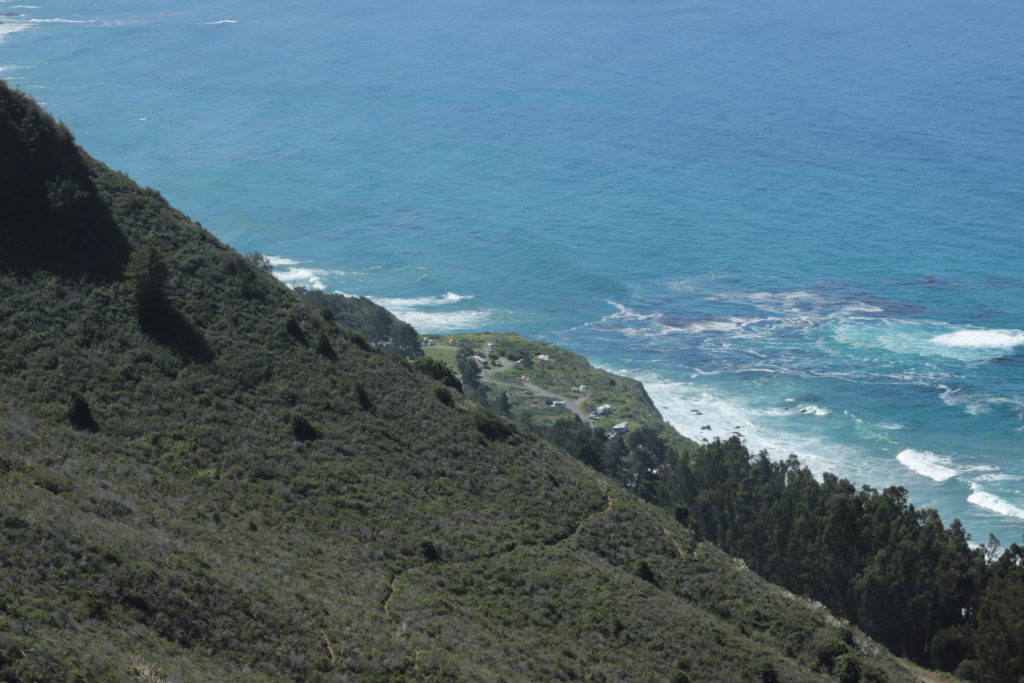 This campground has world-class views at super-affordable prices! Stay here if you can grab a spot!