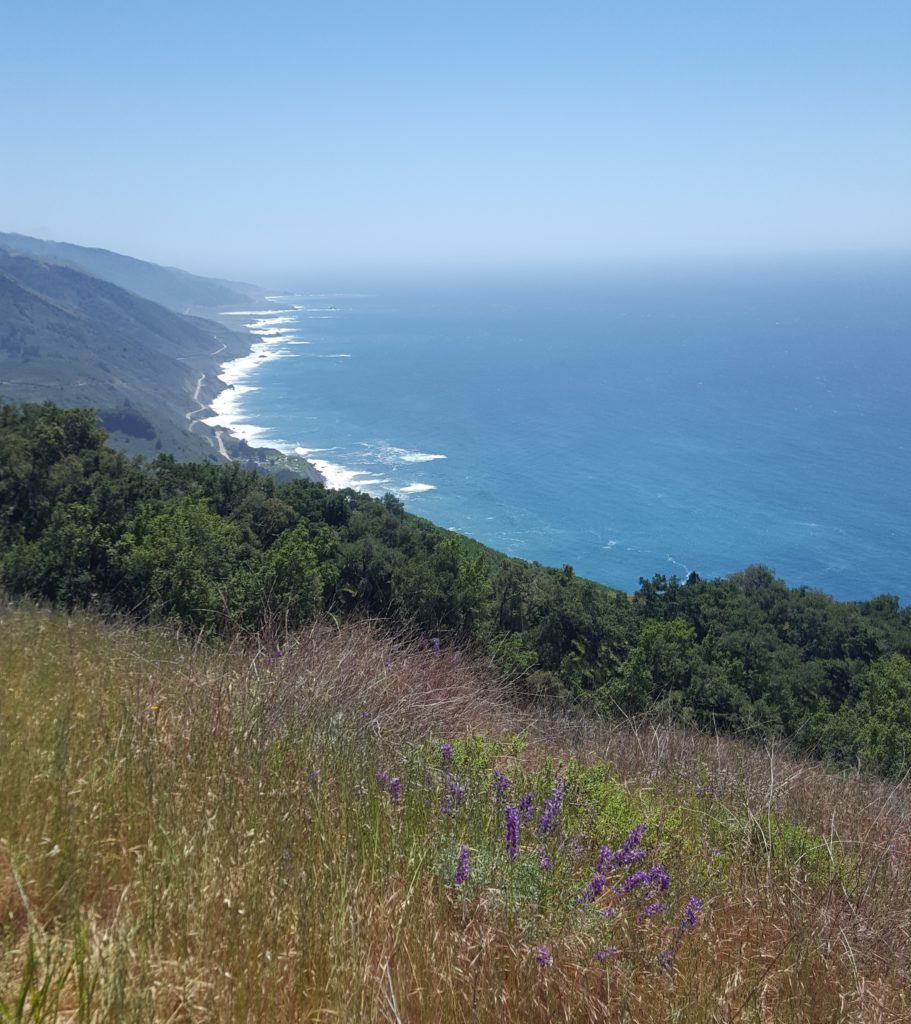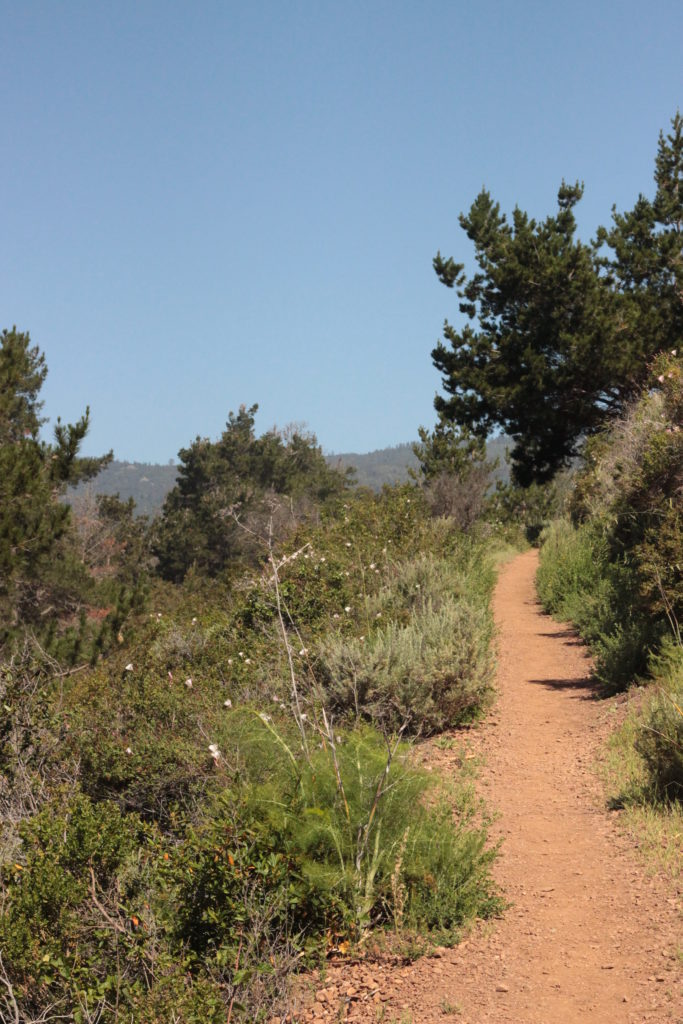 Vicente (Vincente) Flat trail is a 5 mile route from Highway 1 to Vicente Flat camp. This write-up is for hiking it as a 7-mile out and back, which can be extended up to a 10 miler or shortened, if desired. The trailhead can be found on the inland side of Hwy 1, directly across from Kirk Creek Campground, with parking on the roadside. The views from the start of this hike are must see if you are already staying at Kirk Creek. There are also views of the campsite itself showing its awesome location. Note that the trailhead sign reads Vincente (2 Ns) whereas other sources say Vicente. Either way, it is not flat when you start.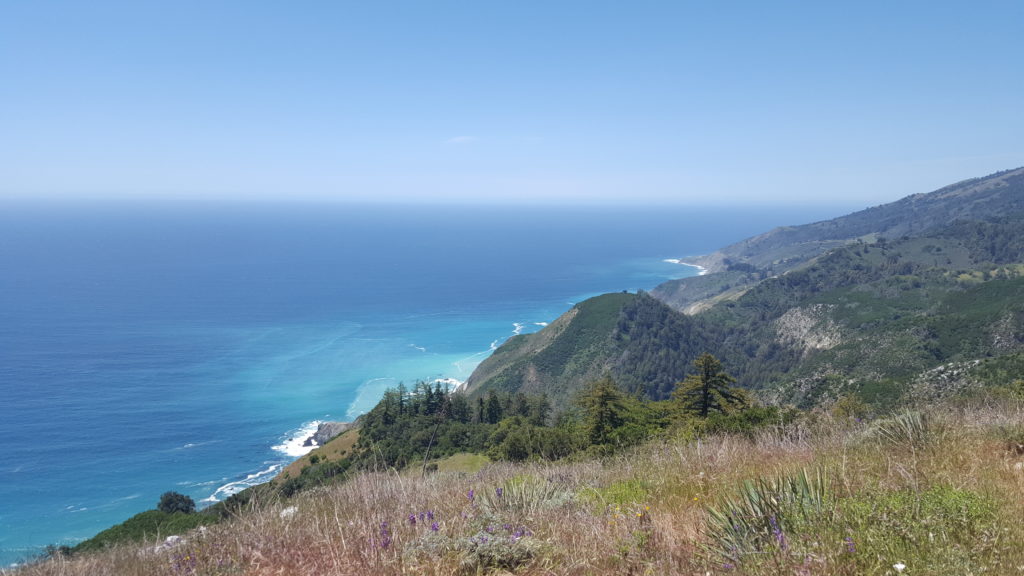 From the trailhead, the hike begins climbing up the hillside in wide switchbacks. It is not the most grueling of Big Sur inclines, but it is a steady climb. It is also highly exposed, so be sure to have water and sunscreen available. The climb has sweeping views up and down the coast, and also, an up close display of the local vegetation. In April, the trail was spotted with many different types of wildflowers. Patches of tall trees also spot the hills.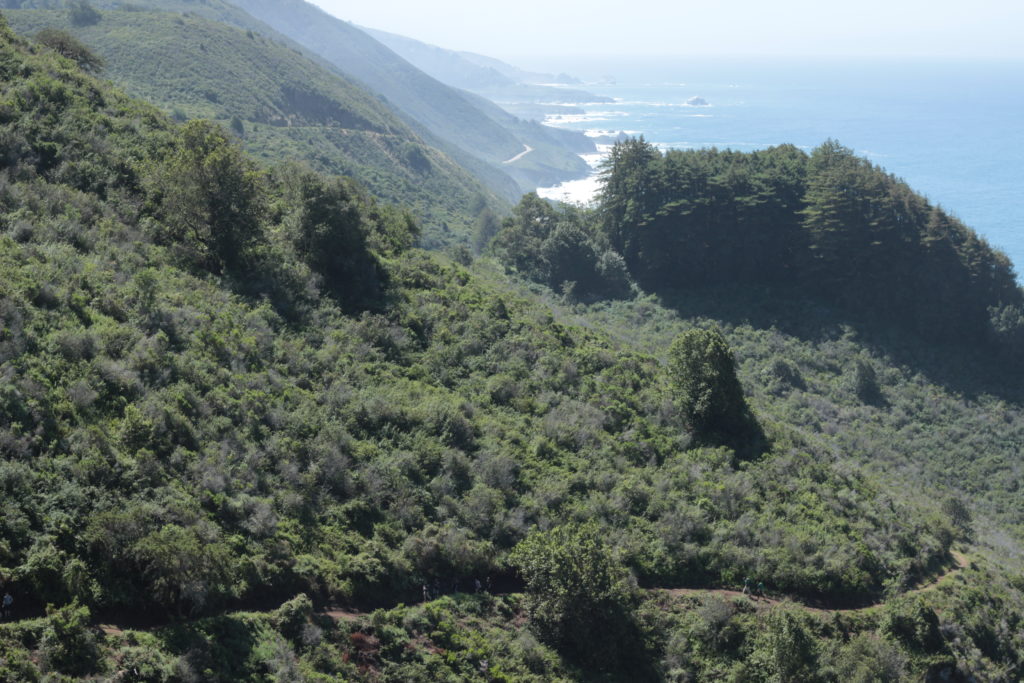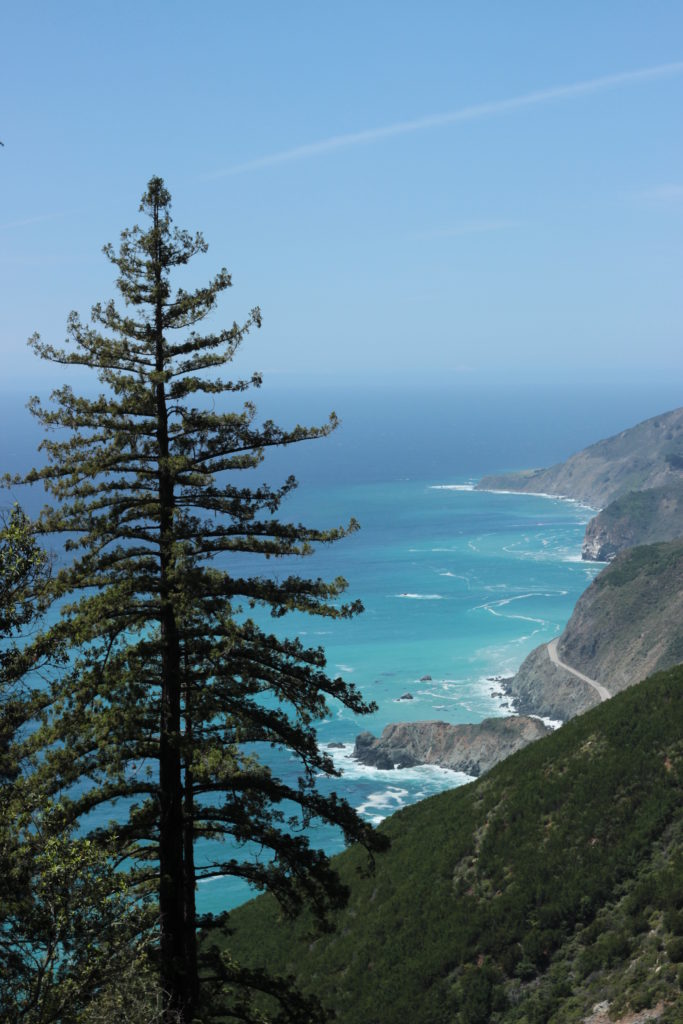 There are not many markers, and no junctions, along the way. Eventually, however, the route begins passing in and out of tree cover. Due to the single file nature of the trail, we were looking for a suitable lunch spot for a larger group, when we came upon Espinoza Camp in the trees right around 3.5 miles. The Espinoza camp is a single backpacking campsite. It is a flat clearing in the trees with a partial view to the water and a fire pit. This was a perfect place to hang a hammock and stop for a trail lunch.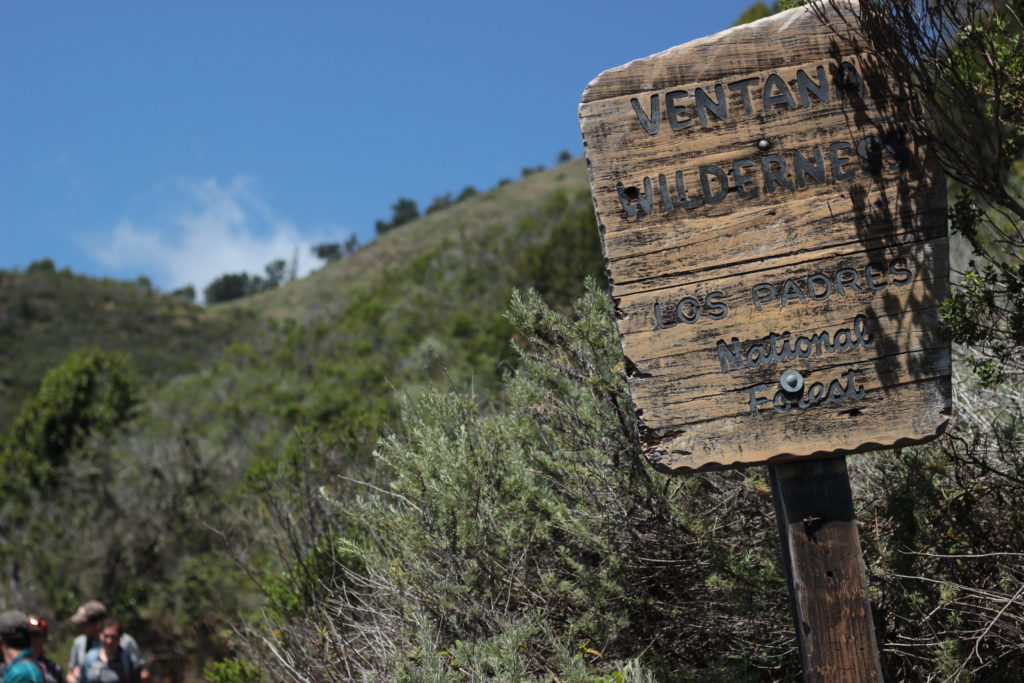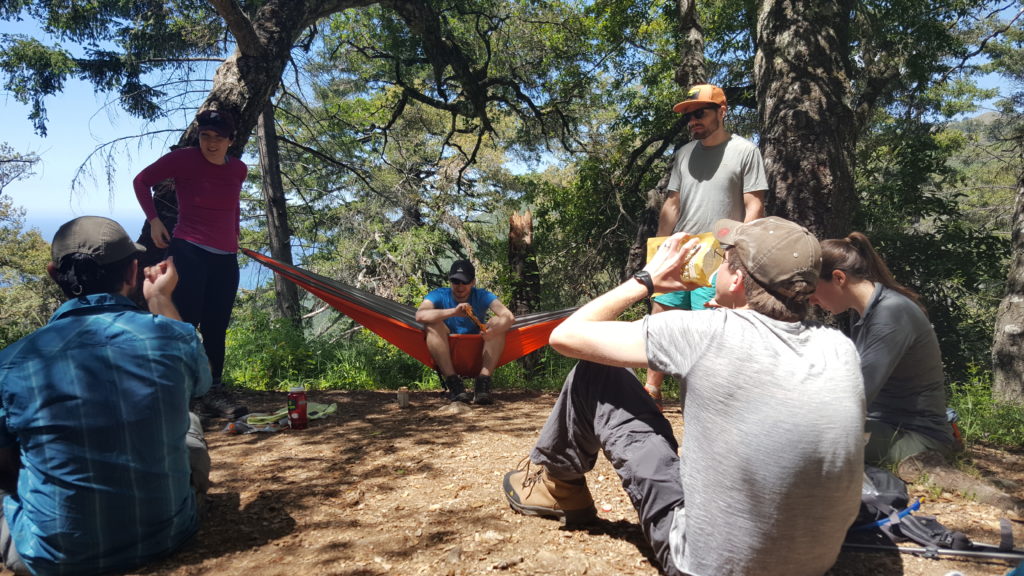 From this camp, we traced our steps back down the trail to our camp chairs and beer coolers at Kirk Creek for the 7 mile loop. Some from our group continued on to Vicente Flat camp before backtracking (10 miles round trip). They were impressed with these camps amongst the Redwoods. The trail beyond Espinoza Camp, however, was more grown in and concern about poison oak exposure was high. They washed off in the stream after returning to camp.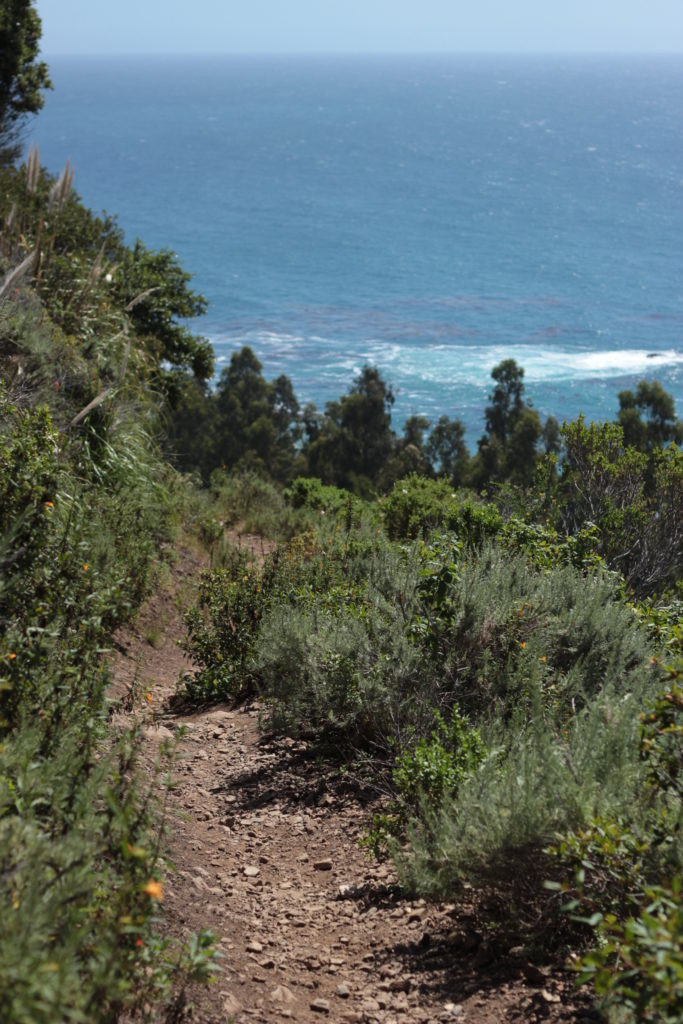 Here are the map and elevation details. Check out this trail and the gorgeous views if you're in the area!