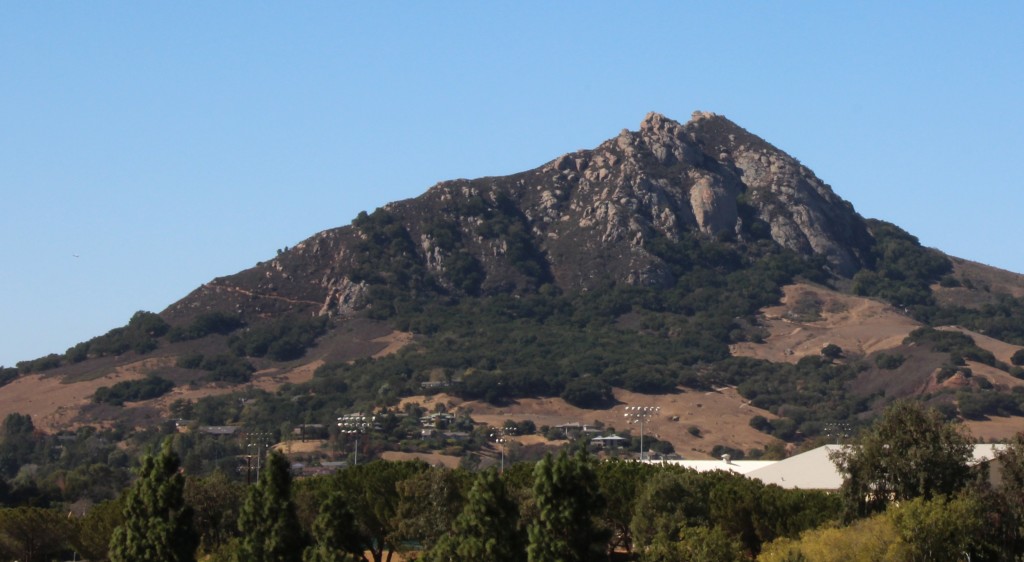 Useful Info:
Length: 3.5-4 miles round trip
Elevation Gain: ~950 ft
Difficulty: 4/10
Terrain notes: dirt trail, mostly exposed, rocky summit
Cost – Free
Open – Daylight hours
Useful Links:
Bishop Peak is a short but challenging climb that rewards you with great sweeping views of San Luis Obispo. To me, it is the SLO equivalent of San Jose's Mission Peak, although it is shorter at only 3.5 to 4 miles up-and-back. Being close to Cal Poly and SLO makes this a well used trail. Parking for the trailhead is on a residential street and the trail begins by passing some (very nice) houses. We had no trouble parking on a Saturday afternoon, but passed many people on the trail and we were not even close to alone at the summit. Our fellow hikers were some of the friendliest I've ever encountered. Nearly everyone greeted us as we passed and they seemed genuinely excited to be out for a hike! My sentiments exactly!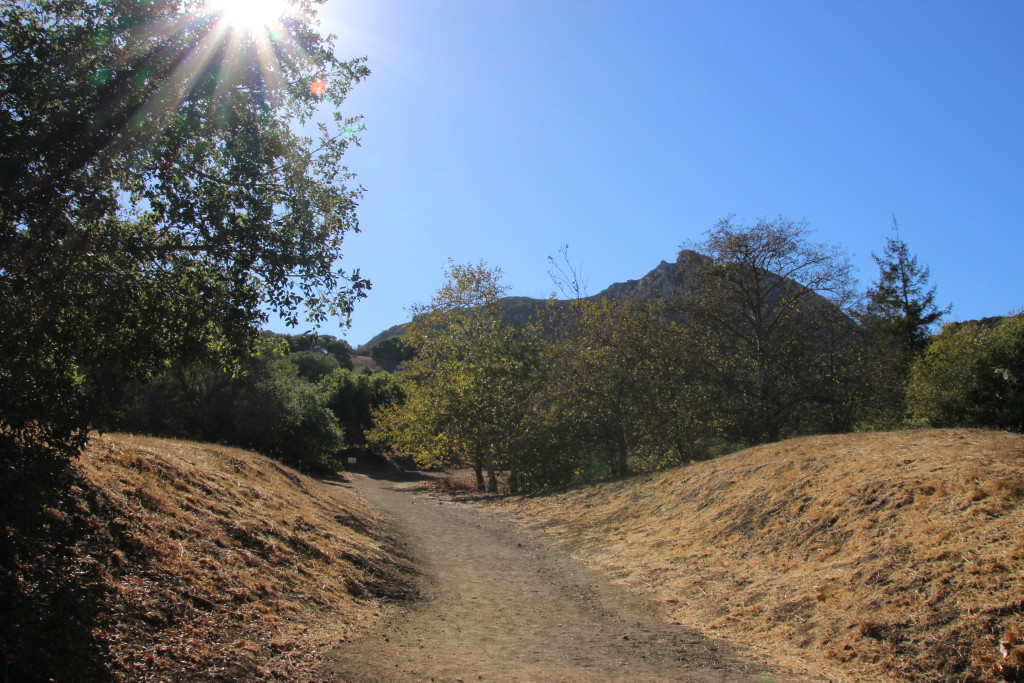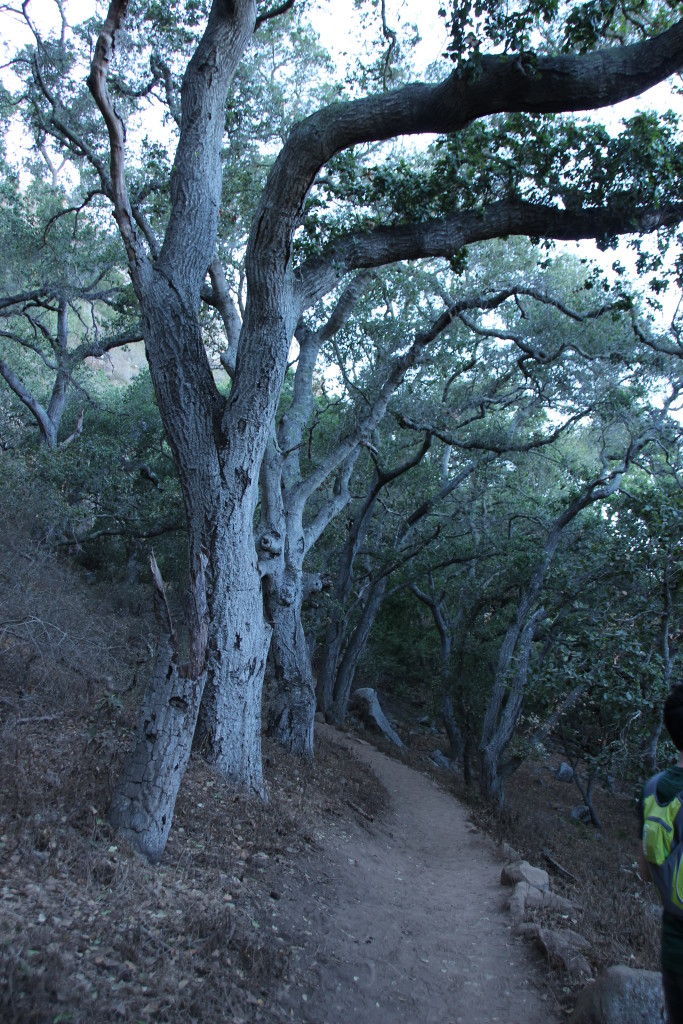 From the trail starting point, there is a warm-up climb which stays left past a couple turns to Feldman's loop. This portion is packed dirt and gravel. The remainder of the hike requires stepping over/between/around immovable rocks on the trail. Following signs for the Bishop Peak trail leads up into a shaded oak forest where the trail momentarily mellows to flat and even downhill portions. Enjoy this shade because once the path curves around to the West side of the peak it is completely exposed. Once you reach the exposed West face, the climb begins with large switchbacks. The views also begin and are already a ways above the town. You will see Bishop Peak above and the adjacent morro over your shoulder.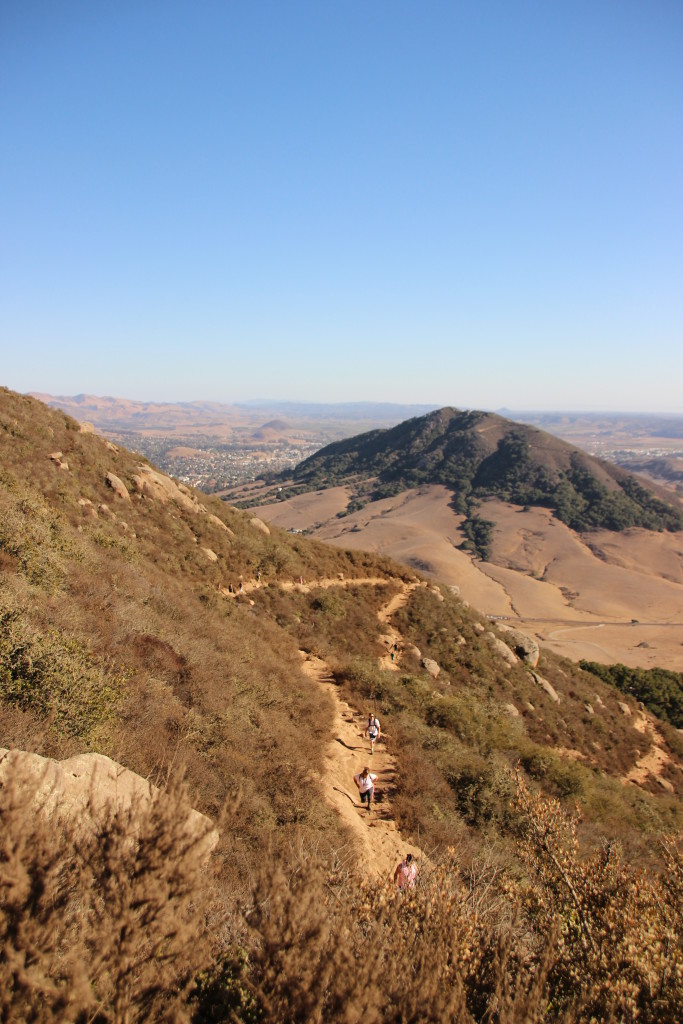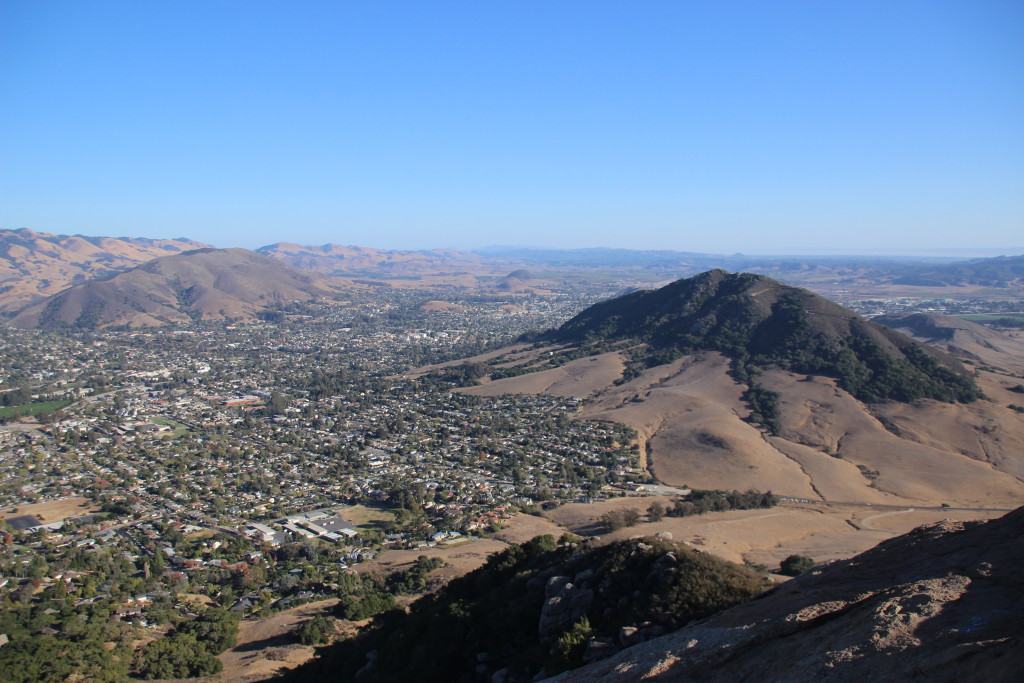 The top of the trail lies at the bottom of a V between two piles of huge boulders. Great views are everywhere up here and the boulders provide for lots of exploration and scrambling. Of course caution is required, especially off-trail. The pile to the East (the right as you come up the trail) is easier to approach and climb. The Western pile is more challenging. I did not attempt to summit the western peak but did check out the area. The rocks have many fun gaps and grottoes to crawl around between.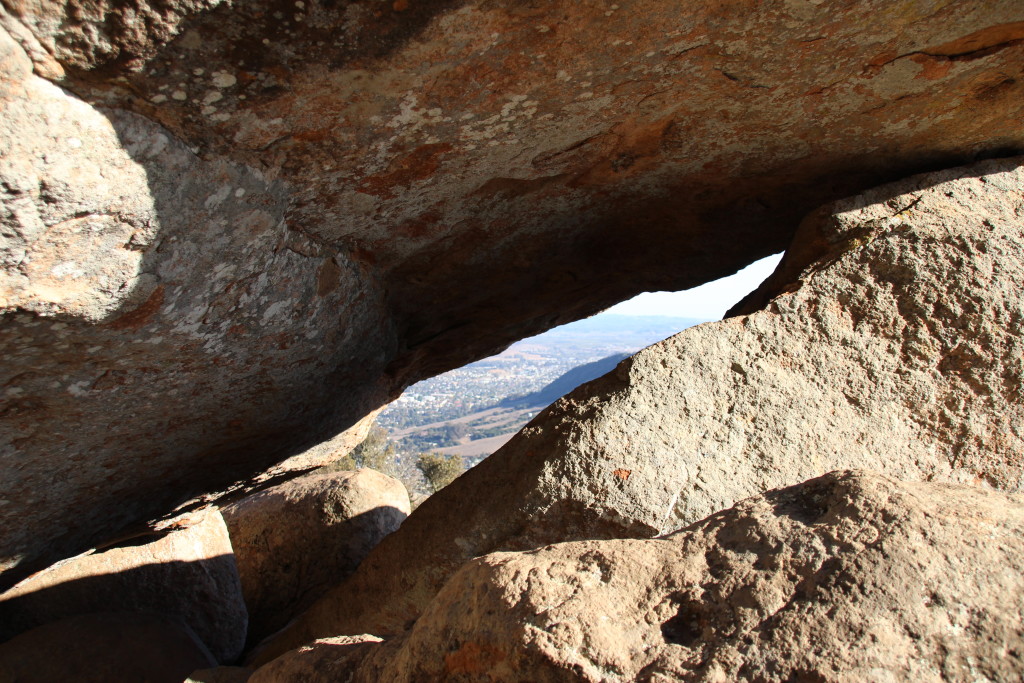 When you've had your fill of hanging out at the top, head back down the same trail. Stepping around rocks is again necessary heading downhill and the grade could lead to some pained toes in the wrong shoes, but overall the return trip will breeze by. This is a great hike to break up an afternoon and it's just outside town.
My RunKeeper data from this hike was somewhat inaccurate, but below is my hiking map version (click for interactive map of all hikes) of the trail and an elevation profile with the distance removed.