Useful Info:
Cost – $35 per night
Open – Apr to Oct with reservation
May & Nov first-come basis
Useful Links:
Butano State Park campgrounds are just a few miles from the coast, but you would never know it as you sleep amongst the Santa Cruz mountain redwoods.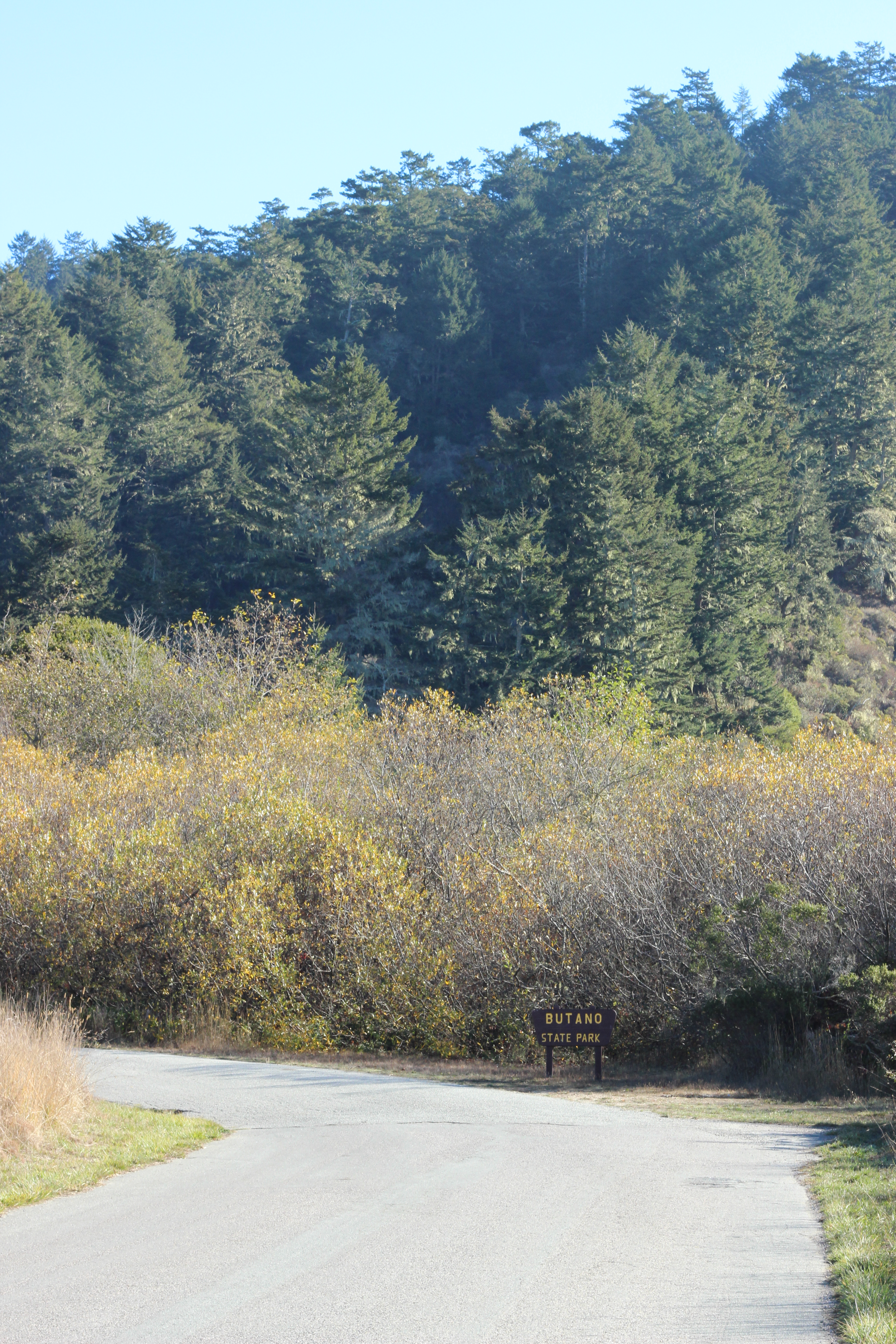 Getting to Butano was not difficult for how remote it feels. It is less than 90 minutes from SF and San Jose. The drive from San Jose is fairly scenic too, head down 17 through Santa Cruz and then back up the coast past the ocean-side strawberry fields and surfers on 1. No single lane winding roads necessary. My then boyfriend (now fiance!), Paul, and I visited Butano State Park the very last weekend it was open for the season. It was the weekend after Thanksgiving and I was expecting it to be deserted. We got up, packed the car and left, stopping for an early lunch in Santa Cruz. Still it was midday by the time we arrived at the park. This was actually my first time camping without reservations and I panicked a bit when I realized that we were hardly the only ones in the park. What if we didn't get a spot and had to drive right back home! I pulled into the very first open site I saw and then explored. Turns out, the park was no where near full and we had plenty of sites to choose from, but there were still lots of neighboring campers. It seems to be a popular place for families with kids and dogs to camp.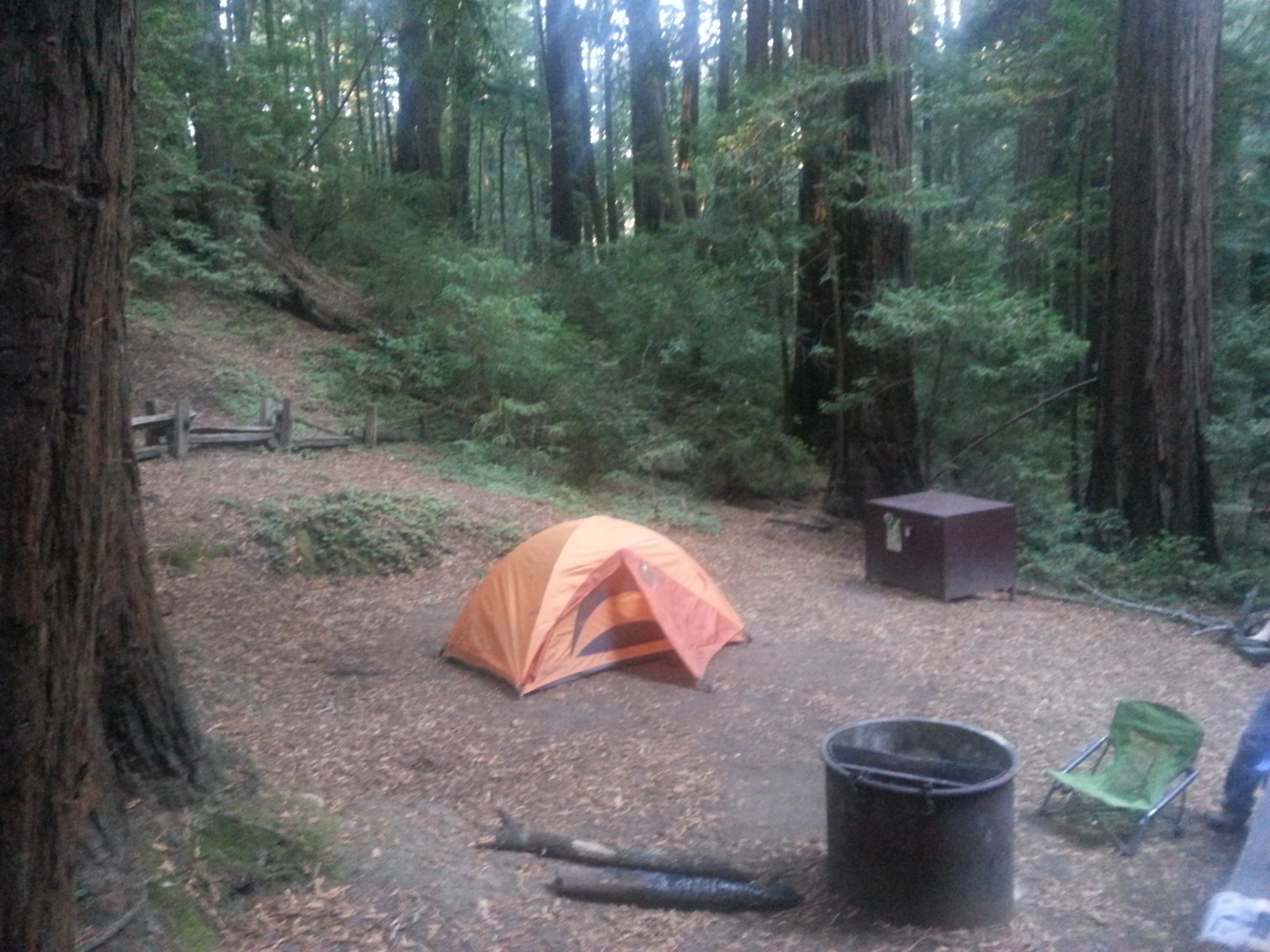 The campground has a loop of drive-in spots and a set of walk-in spots. Like many campgrounds, the sites at Butano are right next to each other. Since it's not large we walked by nearly every spot before we chose a walk-in site. The walk-ins seem larger and slightly more isolated, definitely worth the short trek back and forth to the car.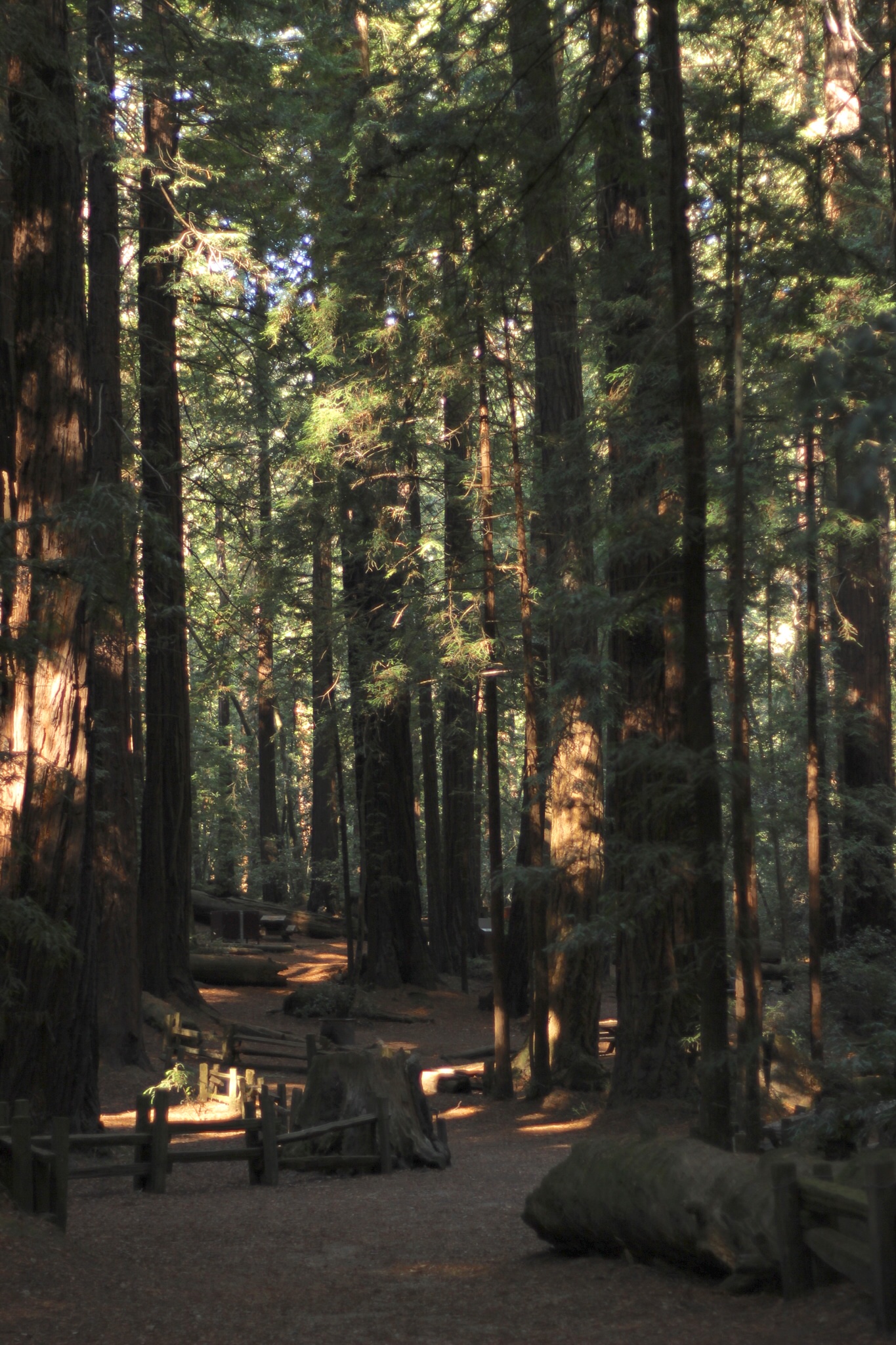 The campground has a great shaded forest feel to it. The redwoods here may not be massive but they are still a presence. Completing the forest feel is nearby running water and the potential to see newts and banana slugs. Luckily it wasn't too cold in late fall, and I can imagine it's a great cool escape for a warmer summer season. Since we went in November it was going to get dark early, but with the trees' shade and the sun sinking behind the hills, the days were even shorter. Most of the dinner prep and eating were done in low light or by headlamp. As I sat to eat my spicy sweet potato stew on night one, the darkness brought a surprise.Sneaky racoons!! A stealthy raccoon had snuck up on me and I heard a sudden plasticy rustling as it grabbed my brat buns out of a supply bag less than arm's length from me! I should have grabbed them back but was too surprised. Racoons in these forests are a lesson I should have learned already at Jay Camp in Big Basin SP, but this guy was so bold and so close! Beware, a bag of food 2 ft from you may not be safe at Butano. I chased the thieving raccoon and managed to get back the buns (they were all chewed up and we still had to throw them out). From that point on, food that I was not holding in my two hands went in the bear box. Good thing too, because that raccoon turned out to be part of a gang of 5 and they would return to our campsite and sneak up close several times. At some points a sweep of the headlamp around the dark campground parameter would reveal their reflective eyes surrounding us from a distance.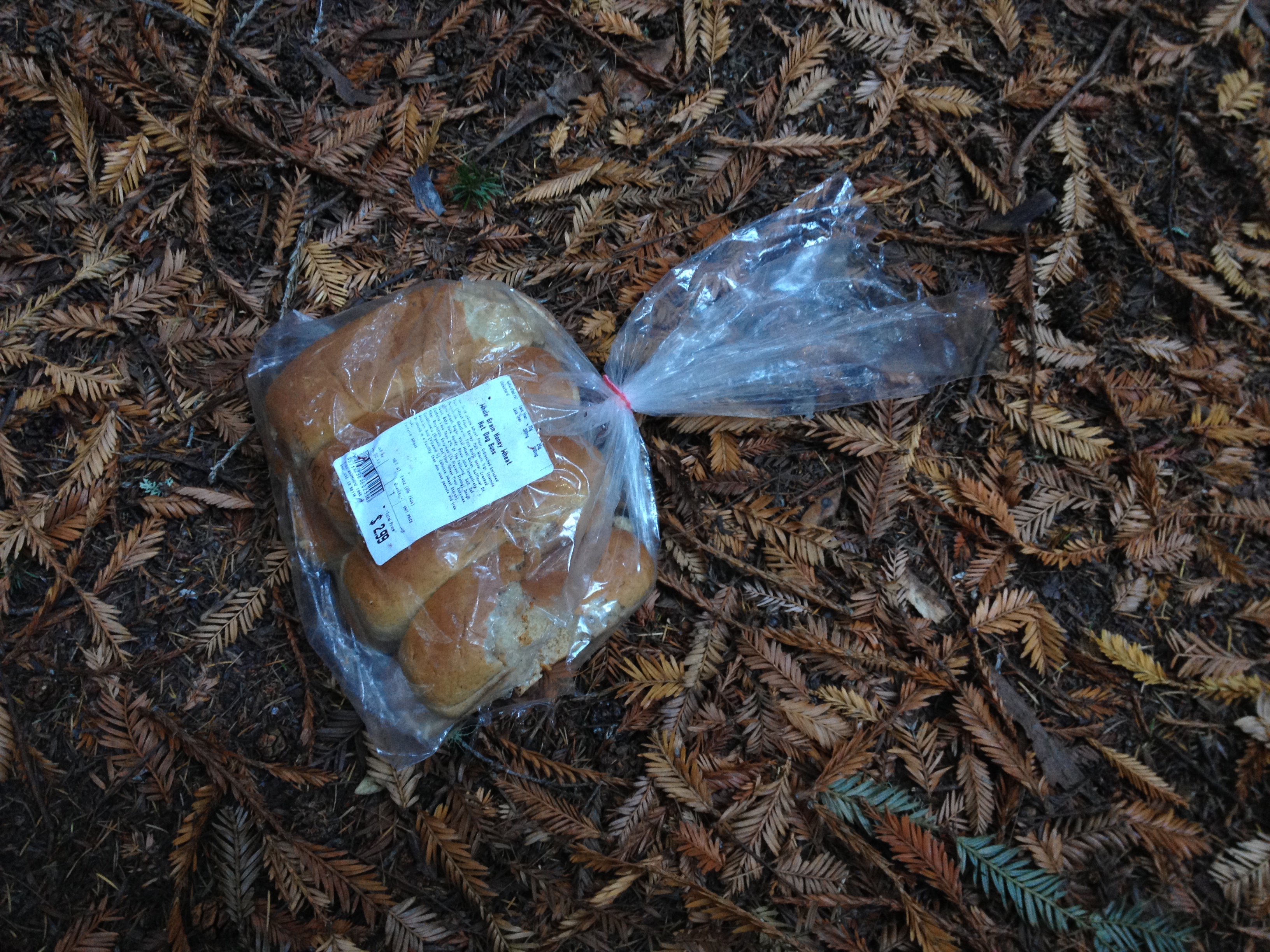 After that encounter, we filled our days with
a short and a longer hike
, and I experimented with cooking using my new dutch oven! Overall, Butano is a good quick escape to the woods, and its accessibility is a plus over more scenically striking but more distant options. The main downside of Butano is the proximity to other families and pets which some people might really enjoy. Personally, I like a little division between campsites but don't mind other humans and dogs enjoying camping alongside me. The trails at Butano easily combine to various lengths and have several types of scenery. Another great thing is that you can use your pass to get free entry to other state parks along the coast (we hit up Año Nuevo on our way home). Hopefully I'll get back again to report on conditions in the summer months.