Last Sunday was vastly superior to today (also a Sunday). Why? Because last Sunday was day 2 of a 4 day July 4th holiday weekend, and I was spending it camping with friends at beautiful Crater Lake National Park!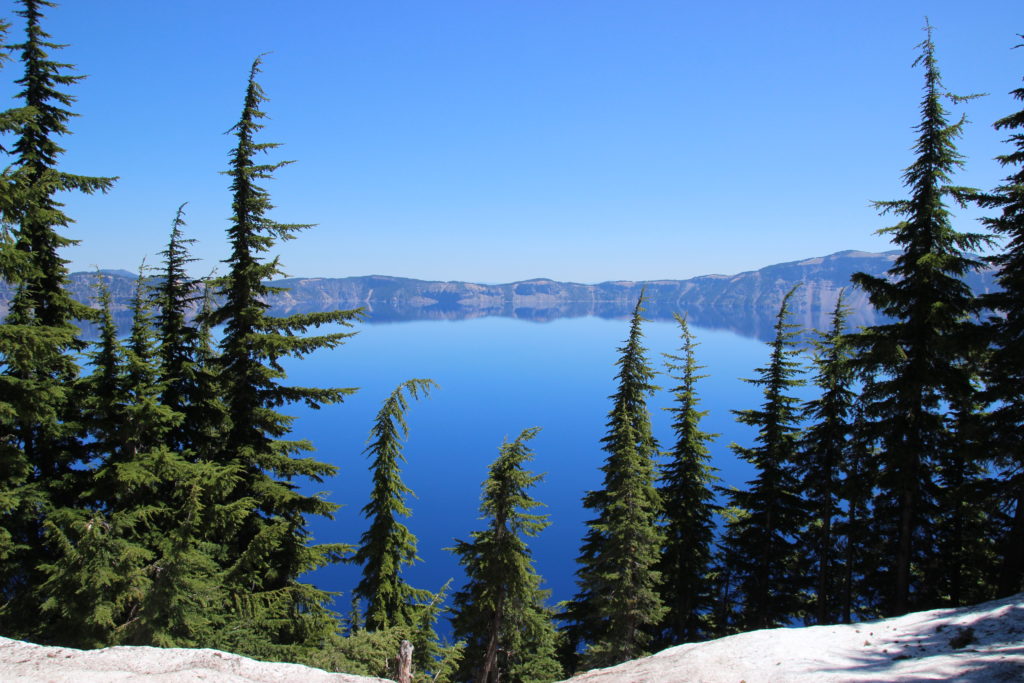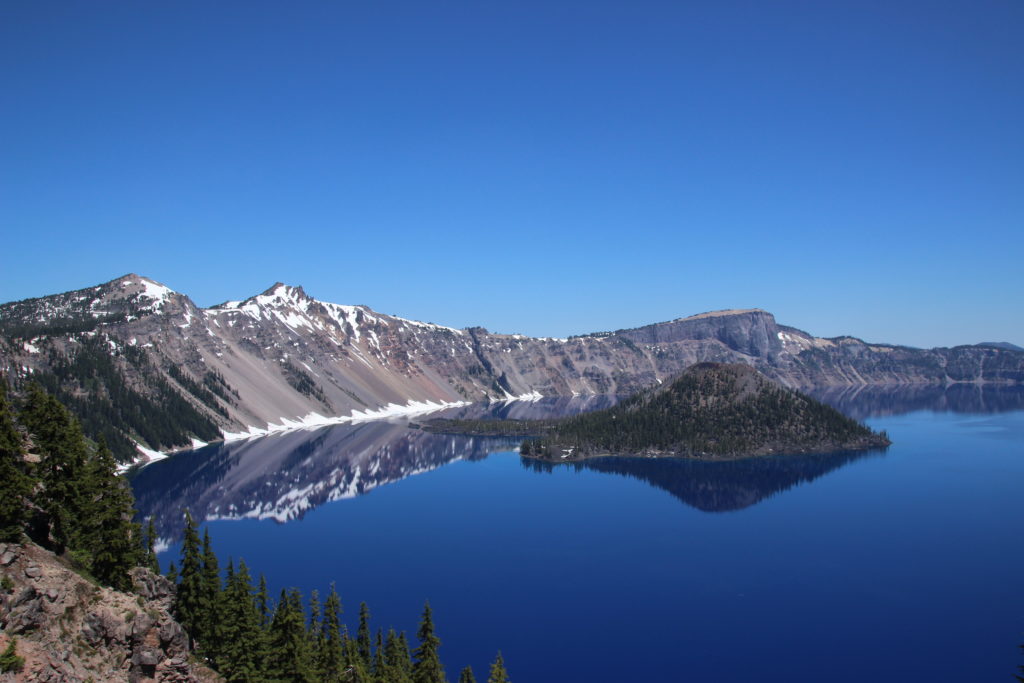 Months in advance, somewhat on a whim, our friend Linda booked a campsite at Mazama Campground for the holiday weekend. It was everyone's 1st trip to Crater Lake National Park and we took it pretty easy. The planning was loose (partially because we were all busy with work/life leading up to the trip) which left flexibility to explore and plenty of time to relax with a cold beer. The rough plan was as follows:
Day 1 – Drive to the park. Pick campsite and set up tents.
Day 2 – Explore Crater Lake. Go to the visitor's center. Drive around the rim and check out the sites. Go on some day hikes (Cleetwood Cove ended up being the only one we did).
Day 3 – Leave the park and explore Toketee Falls and Umpqua Hot Springs. (Option to add in many bonus waterfalls here; some in our group went to the impressive Watson Falls)
Day 4 – Break camp and drive home. (Stop at several Oregon roadside shops in a fruitless attempt to find Marionberry jam without the National Park gift store markup).
This itinerary worked well and I would recommend it! We also had time in these days for lots of camp cooking, swimming in the lake!, gift store visits, a ranger led "exploration" of the park at night (which I erroneously though was a guided walk. It was a powerpoint presentation.), tons of photo ops, and best-ever s'mores.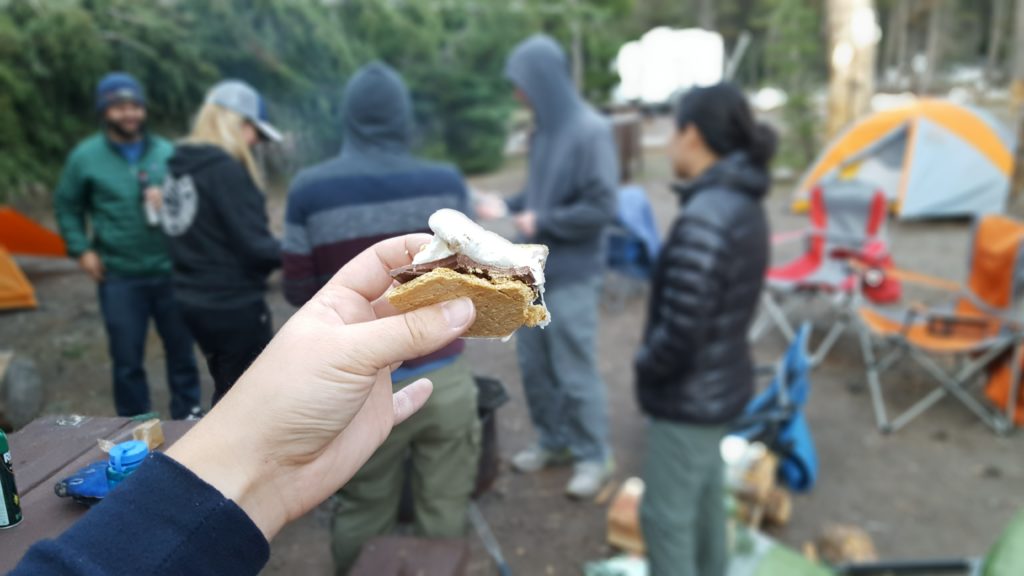 The largest downside, by far, were the aggressive and omnipresent mosquitoes. Oh how I hate mosquitoes. Also, since there was still a lot of snow, park roads on the entire Eastern rim, and trails even on the West Rim Drive were still closed. The ferry to Wizard Island was not running either; we were told that it was a week or two from opening. Having never seen Crater Lake and having only 2 days to explore, I was not very bummed by these closures but they did add to the weekend crowds at the locations that were open. For more options, try to come later in the season than early July. There might be fewer mosquitoes if you come later in the summer after the snow has melted too (although I can't testify to that).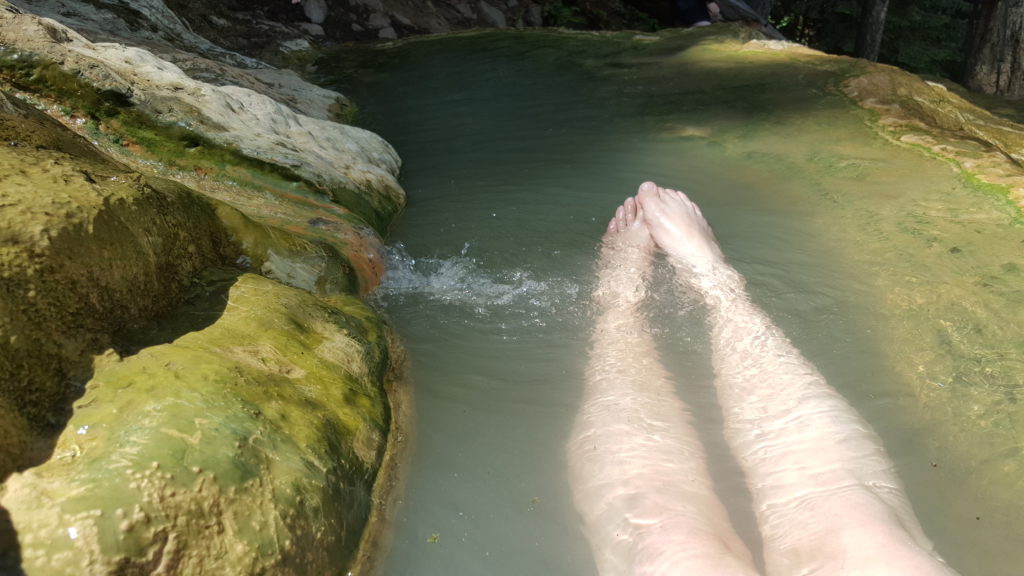 Crater Lake itself is unbelievably blue and so picturesque. As the lake first came into view  driving up over a hill along the road, the entire car seemed to take a sharp group inhale before the chorus of "wow"s & "woah"s. If you can create an opportunity to visit this national park, do it.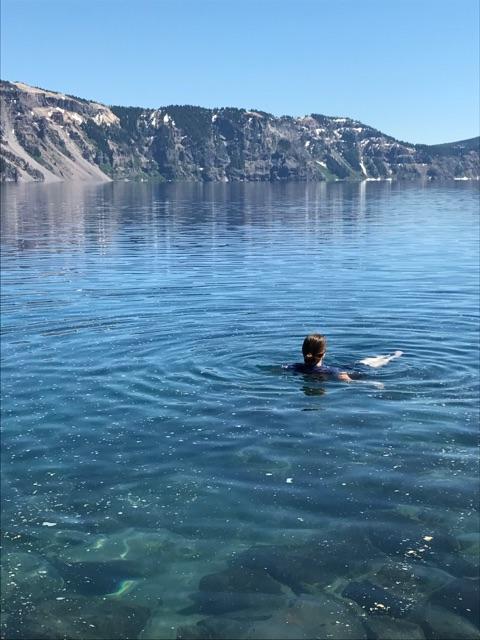 Miscellaneous memories:
The most polite camp chipmunks
Finding a super spacious campsite after being ominously warned by a ranger over the phone that the sites were 12×12 feet and thus not packing spacious tents (sigh)
Swimming in Crater Lake in all of my hiking clothes (minus shoes/socks) because I wasn't planning to swim…who was I kidding?!?
Snow fridge full of beers 🙂
Shocked facial expressions of an oncoming carload of tourists hanging their entire torsos out the windows and sunroof as they hit the sandstorm that was West Rim road construction. Oops 😉
Jicama with lime and Tajin. May be habit forming…
Hopping between practically every hot spring to find the perfect temperature
Jumbo marshmallows are the best marshmallows. Randy's technique: Put a chocolate square in the middle of the marshmallow to melt (patent pending)