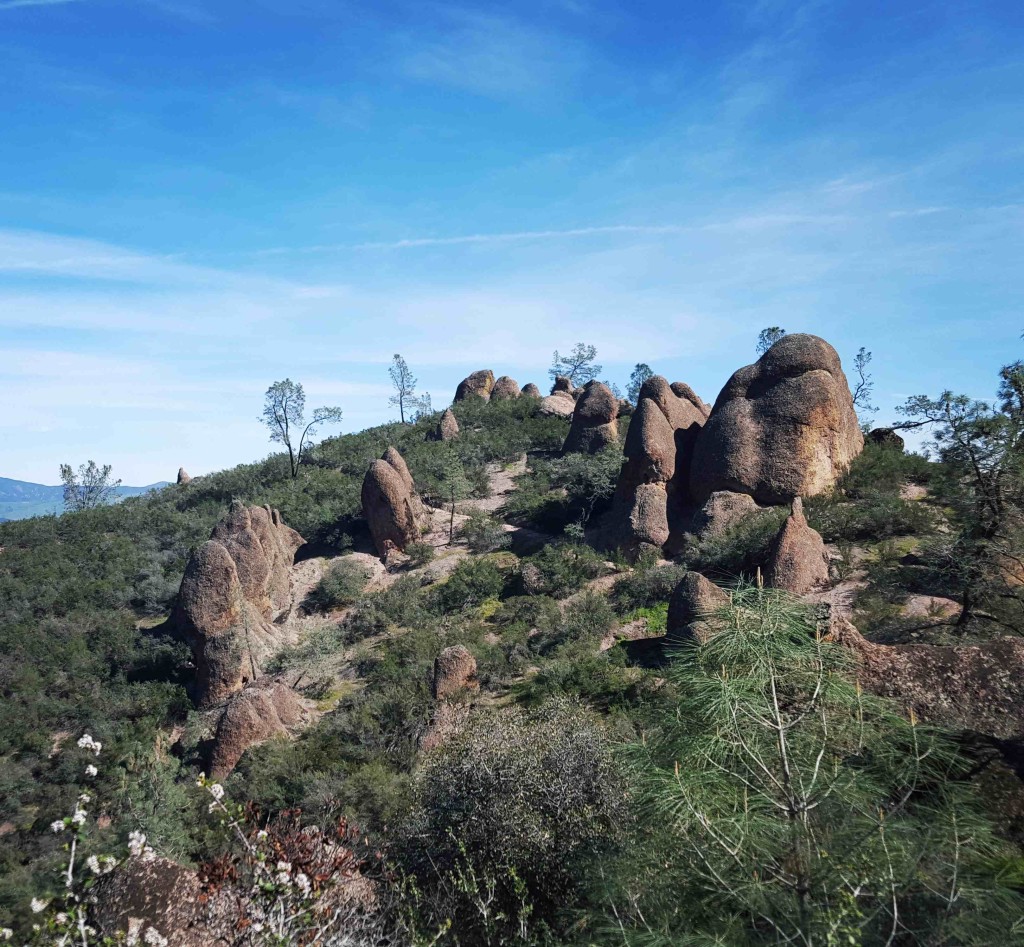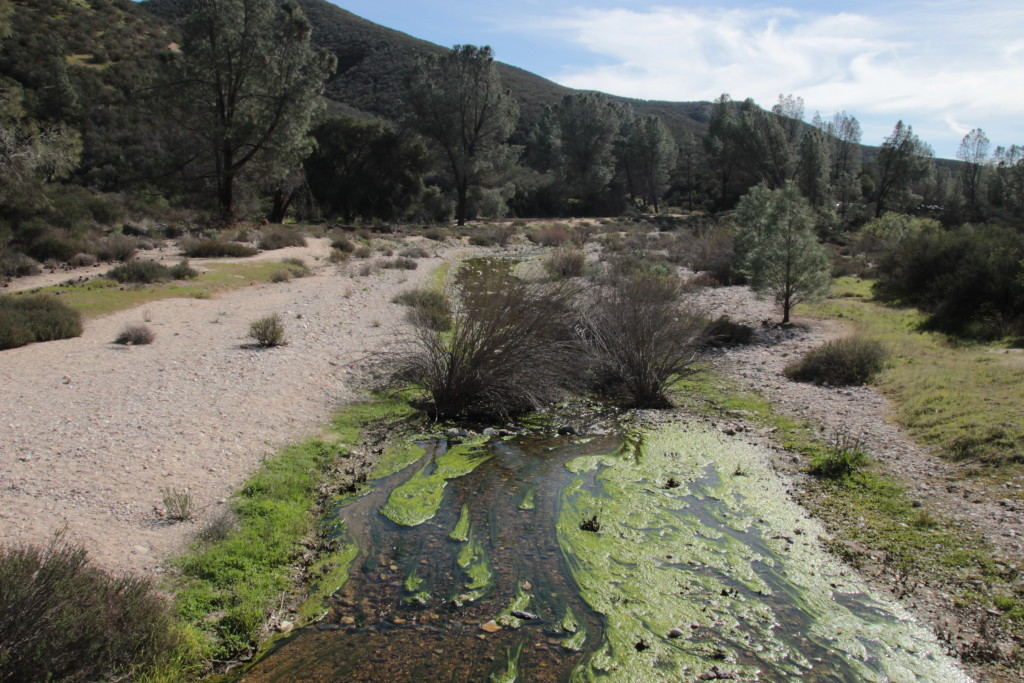 Pinnacles became a national park in 2013, which means it is currently the country's newest national park. It is a great mix of scenery and within a few hours of bay area residents. We recently opened our 2016 camping season here for a weekend, and spent Saturday leisurely completing this 9-mile hike. The hike is a loop starting from and ending a short drive from the campground. The loop climbs up through the High Peaks then back down and through Balconies Cave finishing with a flat return to camp. The peaks are remnants of volcanic activity which have migrated to the park. The caves in Pinnacles are Talus Caves, meaning they are formed by the cavities between enormous boulders that fell on to one another. Additionally, there is a chance of viewing wildflowers and the California Condor. In February, a variety of colorful wildflowers was already visible even though March-May is the peak time for blooms.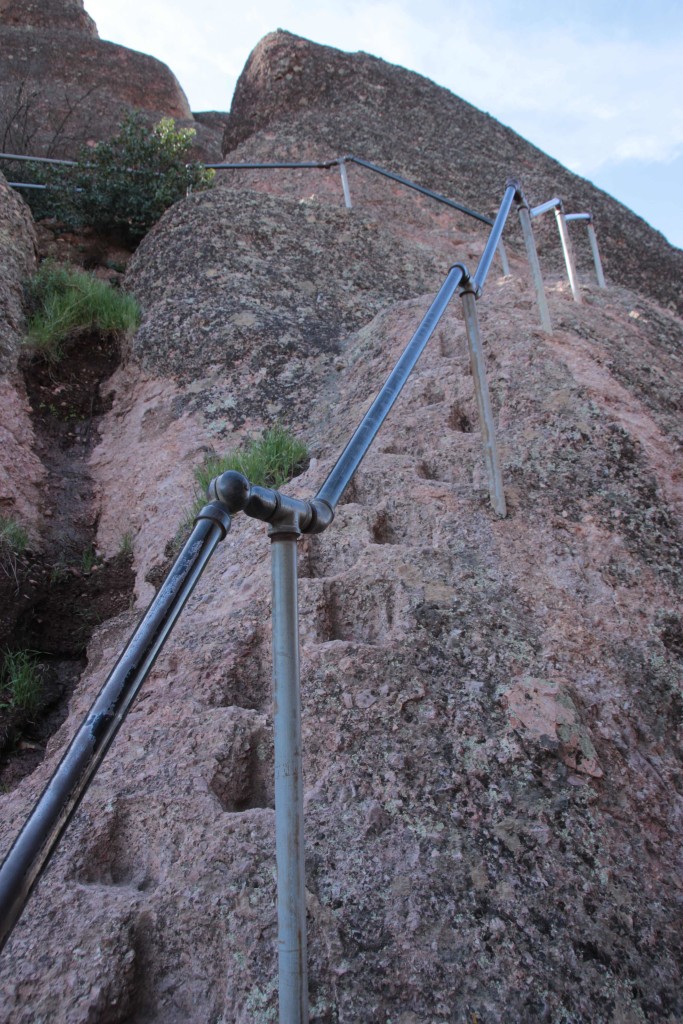 The trailhead is a few miles from the campground, past the park entrance gate (with fee), at the Old Pinnacles Trailhead Parking lot. The lot is small so getting there early is advisable. From the trailhead, the trail begins in the flat creekbed area that the loop will end on, but traveling in this direction, it splits and High Peaks Trail heads left over a wooden bridge and begins climbing. The climb is fairly consistent and a nice workout as you head into the High Peaks. The panoramic views improve as you climb higher and these unique rock formations appear on the hills around you. High Peaks Trail then continues into the peaks, so stay on this trail rather than going on Tunnel Trail which bypasses going into the peaks. This portion of High Peaks is a lot of fun with stairs and trails cut into the formations; it feels like a little taste of the Angel's Landing Hike in Zion much closer to home.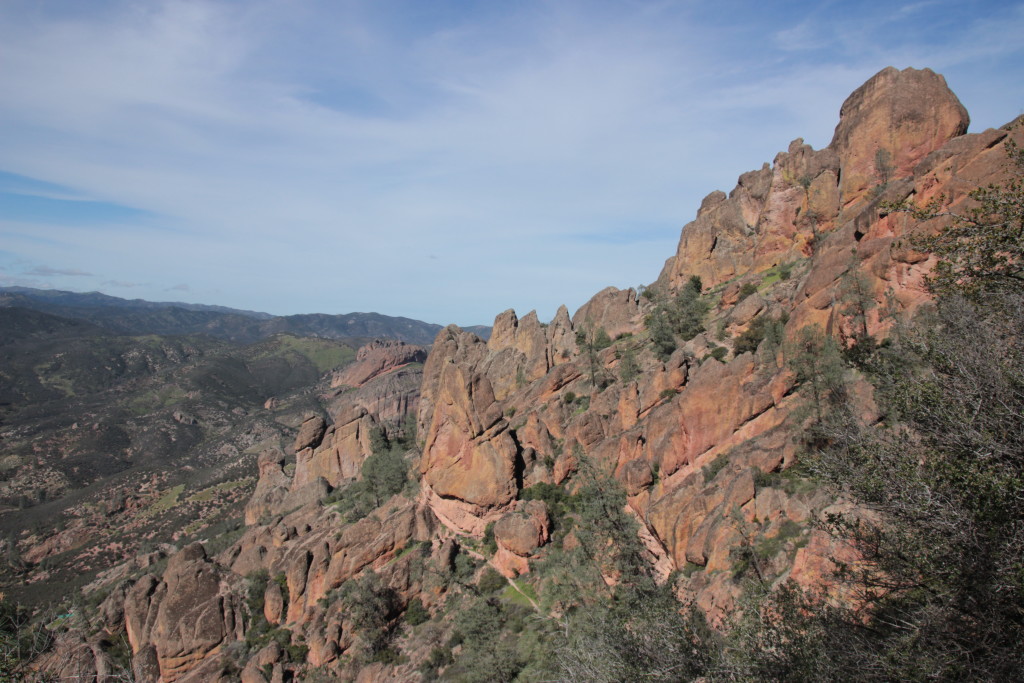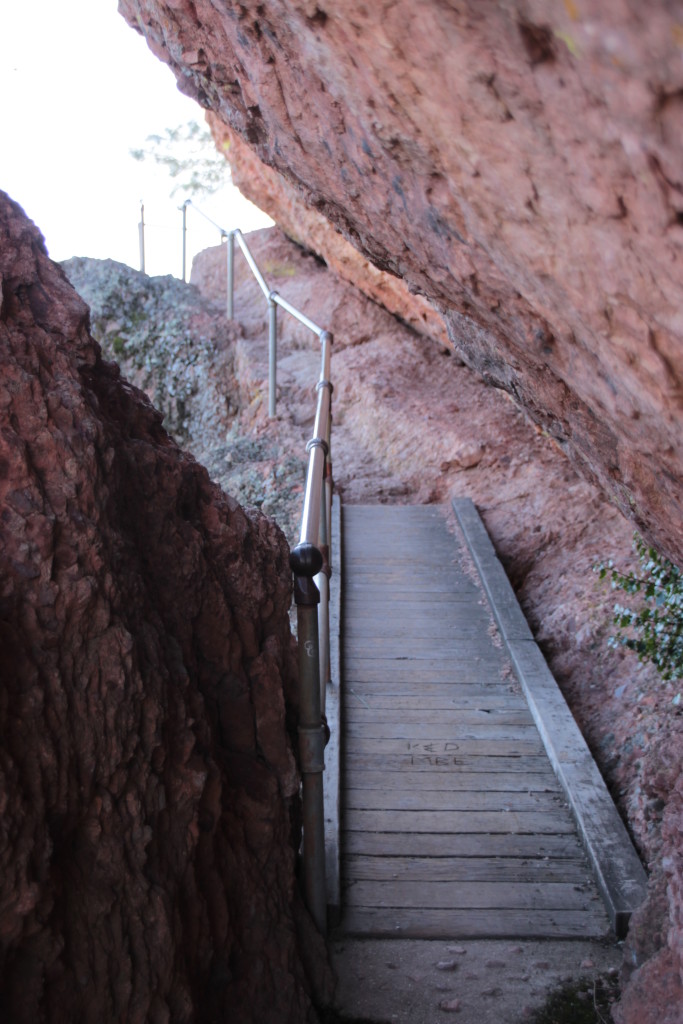 At the peak, Scout Peak, there is a bench and restroom; this was a very popular stop to break the day we hiked. Since there were many folks already using the prime lunch spots, we decided to break a little later at a miscellaneous point in the trail. From the peak, move to Juniper Canyon trail which switchbacks back down the mountain, undoing all of your previous climbing. Eventually, Juniper Canyon trial reaches the western entrance to the park. Here there are more restrooms, a water fountain, and many picnic tables. At the parking lot, move onto Balconies trail which leads to Balconies Cave.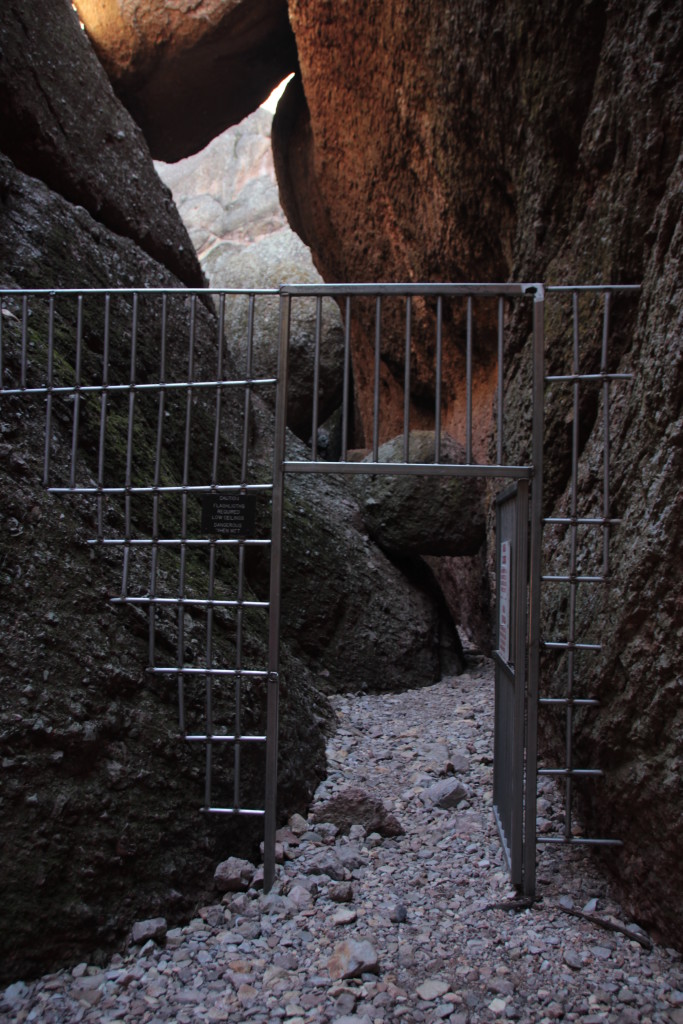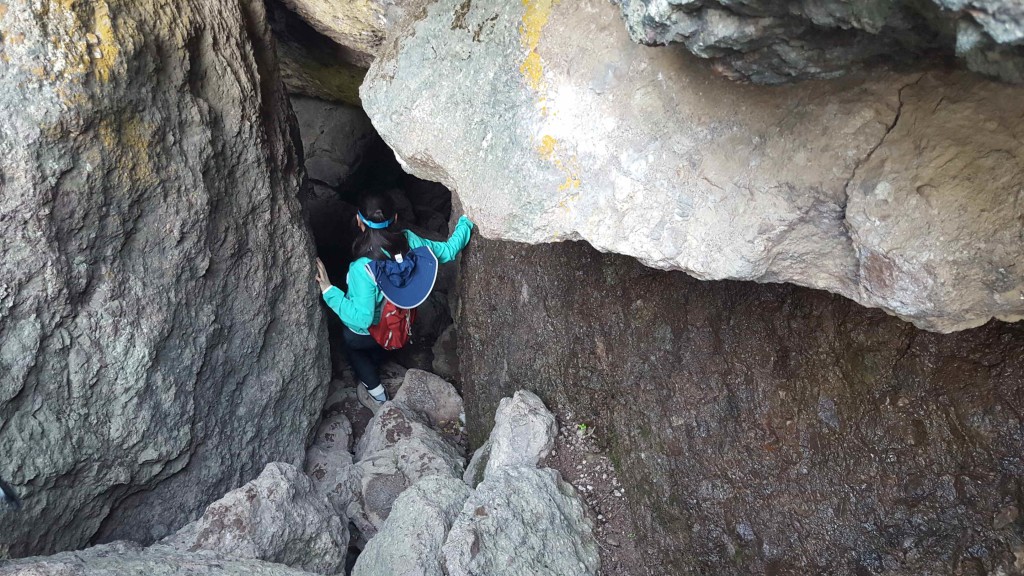 The cave is gated on either side and the gates may be closed if the cave conditions are treacherous. In this case, there is a Balconies Cliff trail which bypasses the cave itself. Check the cave status and rain forecast ahead of time.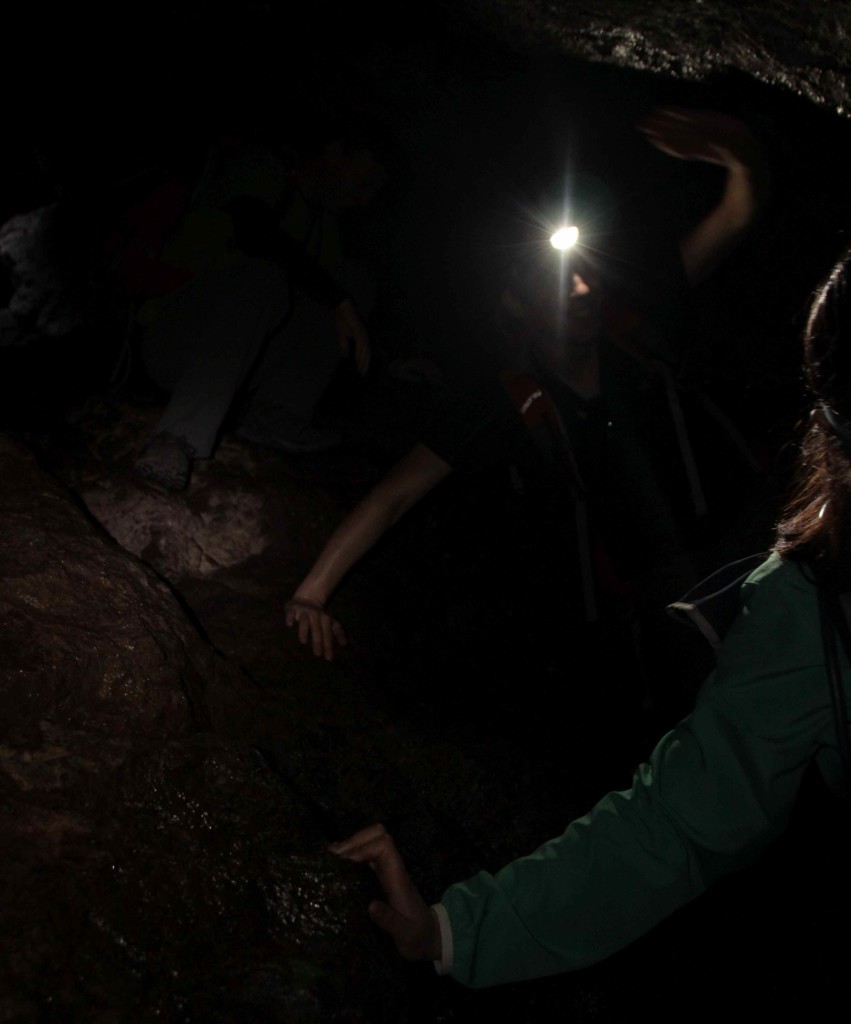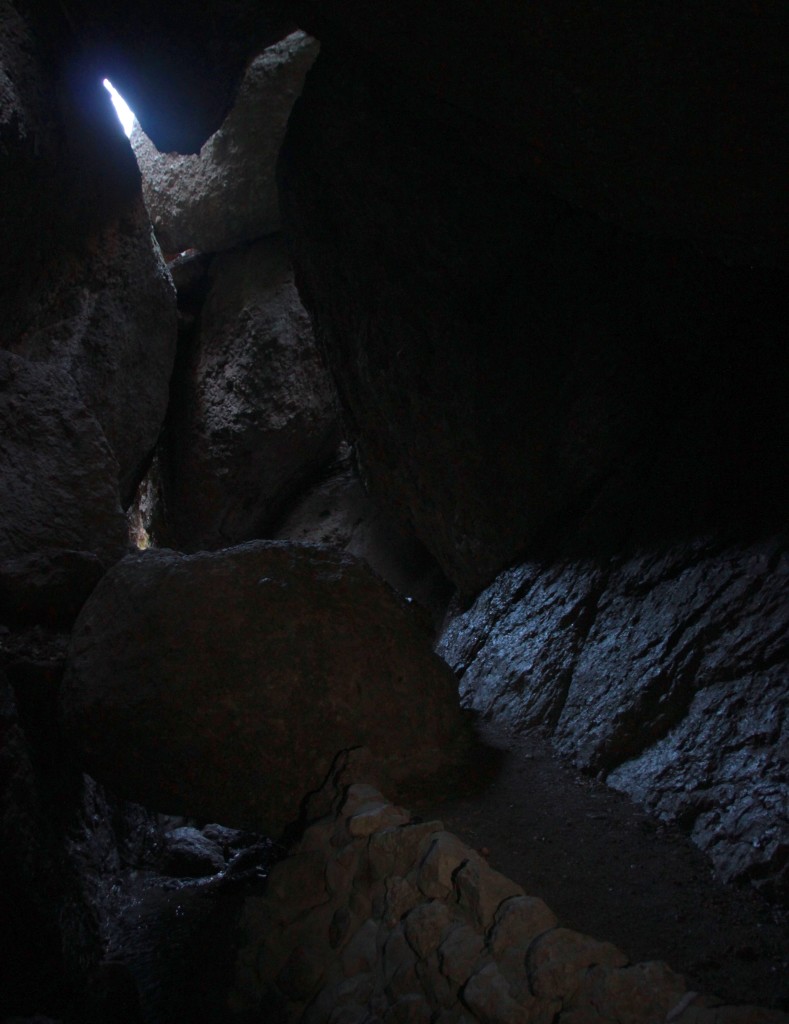 This hike is a great full day or weekend get-away, and you'll traverse the width of an entire national park twice!
Here are the map and elevation details for this loop: