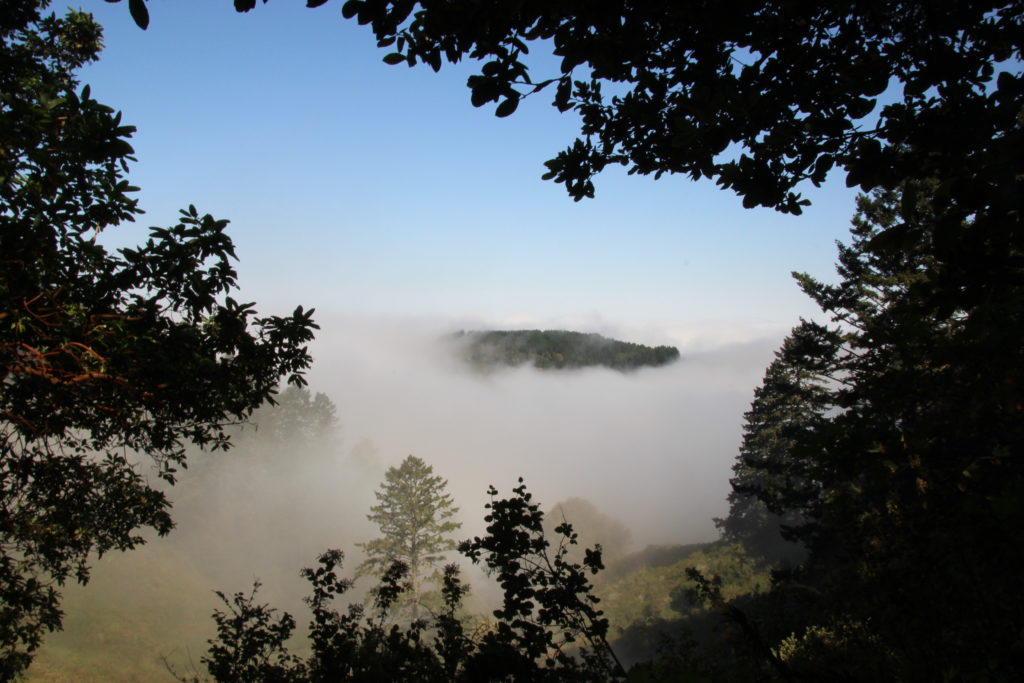 Useful Info:
Length: 10 miles round trip
Elevation Gain: ~2800 ft
Difficulty: 4/10
Terrain notes: dirt trail, largely shaded
Cost – Free!
Open – See park website
Useful Links:
Driving down the foggy early morning road to Purisima Redwoods Open Space Preserve felt like another time and place after leaving from San Jose on Saturday of July 4th long weekend. This is why they talk about microclimates around the San Francisco Bay Area. I could only see as far of the edge of the 2-lane road through the grey. When we arrived at the northern Skyline Blvd parking lot, it was still early and cool but the lot was already over halfway full.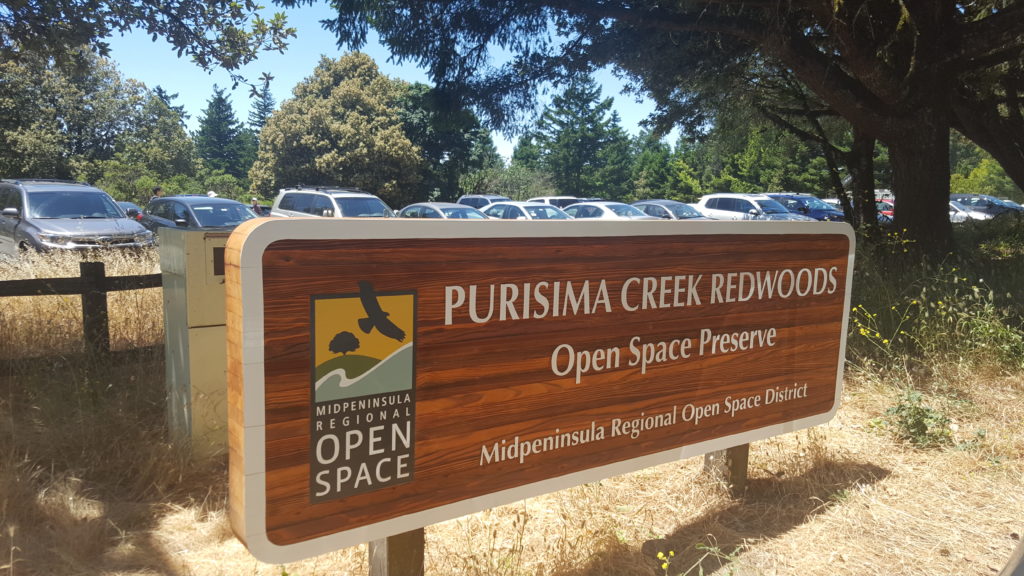 This triangular loop reminded me of a more relaxed version of Big Basin's Berry Creek Falls Loop. Starting from this Skyline Blvd parking area, as we did, the hike is 10 miles and basin (inverse peak) shaped. It travels down to a river, runs along it for a bit surrounded by majestic redwoods, and then climbs back out through some sunnier hillside trail.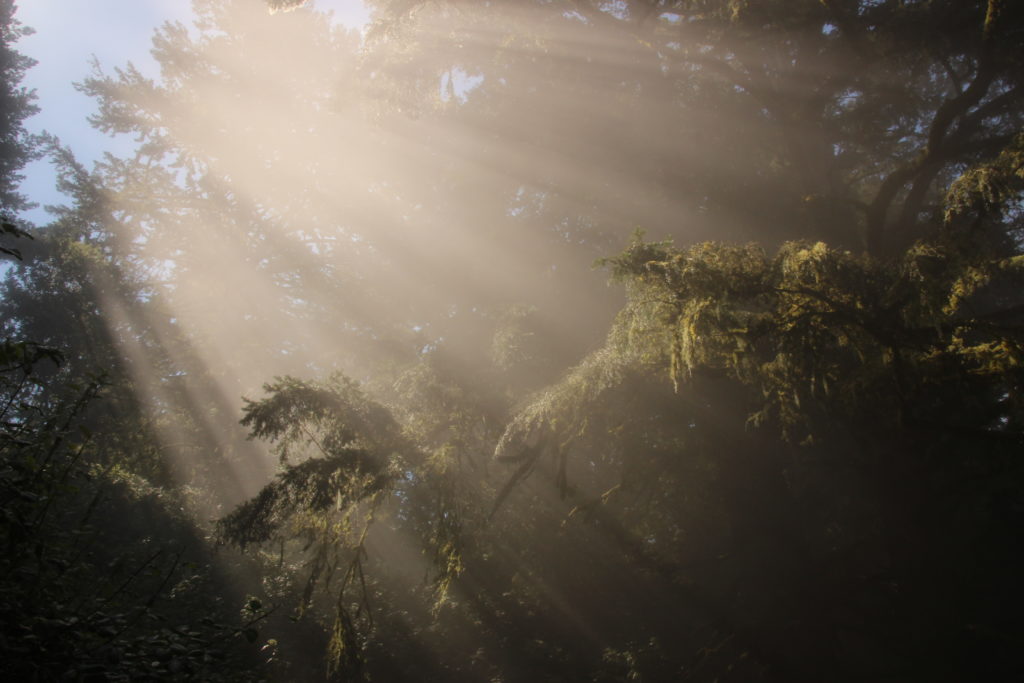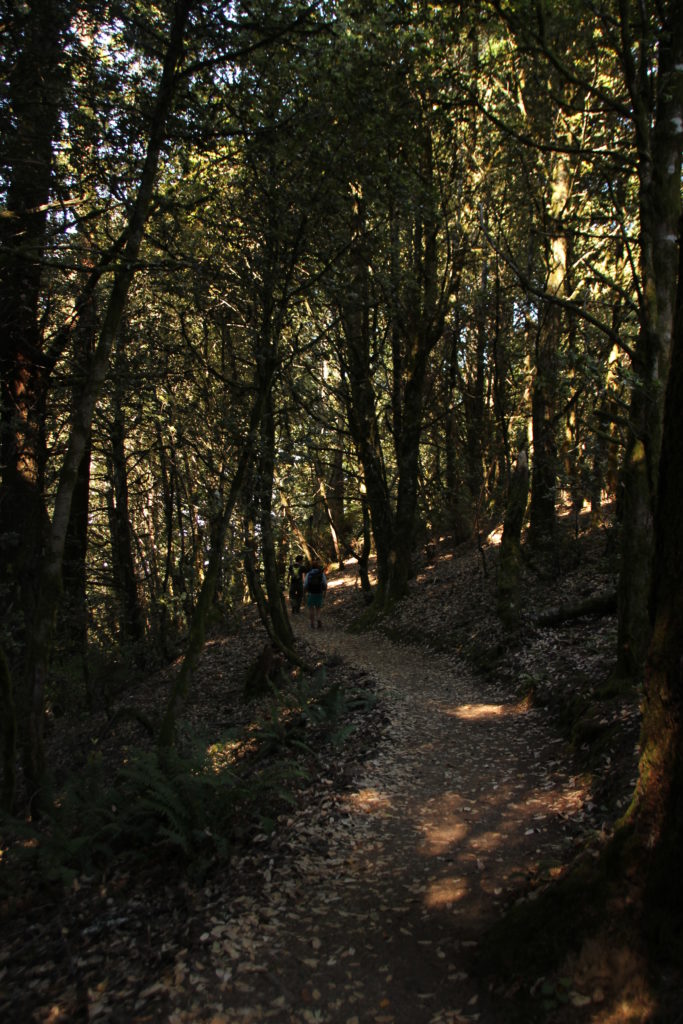 At the edge of the parking lot, we grabbed a map and started following Whittemore Gluch trail. We passed the trailhead restroom, and were quickly surrounded by greenery, both low ground plants and trees, not yet redwoods. There are two options near the beginning of the trail for hiker-only or hiker and horse. We opted for the narrower foot traffic only route. The trees here hang with moss. They seem well watered for July and resemble northern areas like Marin more than the San Jose valley. The downhill portion of this hike takes just under 3.5 miles to travel down the elevation that we would then spend the remaining 6.5 miles regaining. Some switchbacks keep it from being too steep of a hill.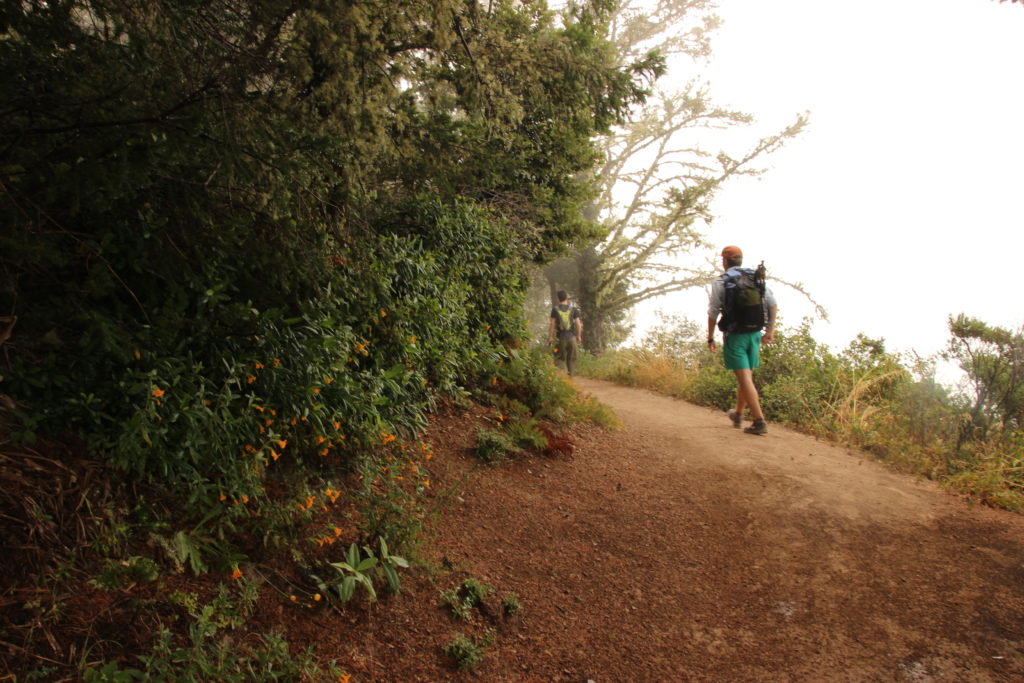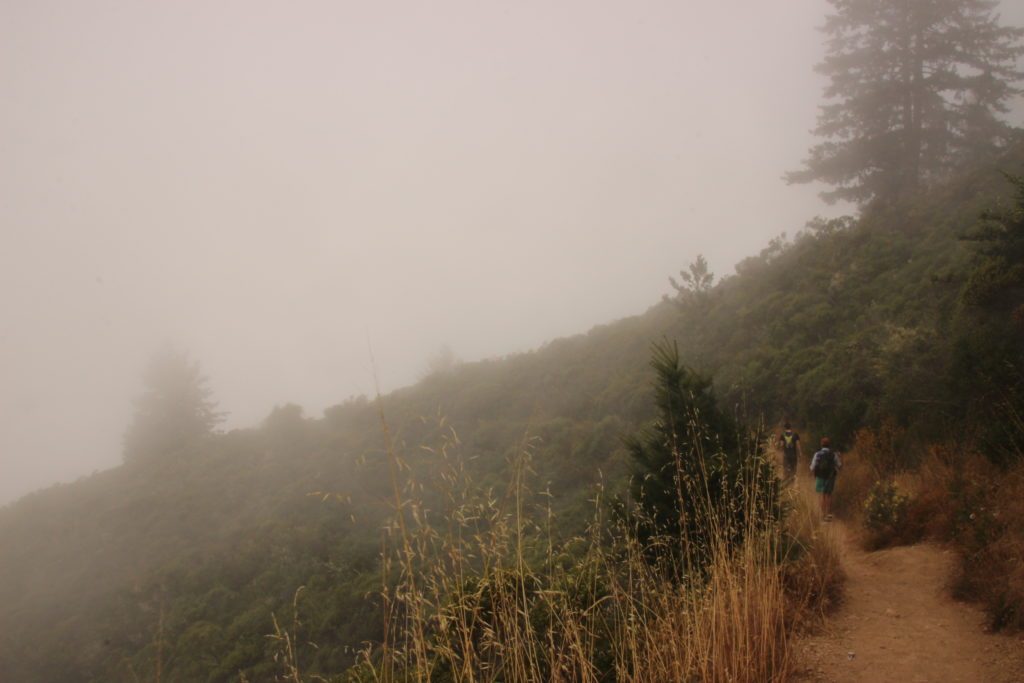 The descent eventually bottoms out at another entrance point (and toilet). Whittemore Gluch trail runs into Purisima Creek trail. Turning left to continue on Purisima Creek, the trail begins paralleling the valley creek and becomes wide and flater. Here the redwoods rise around you providing continued nice shade and vertical views. Shortly, the trail begins climbing at a steady and fairly gradual pace.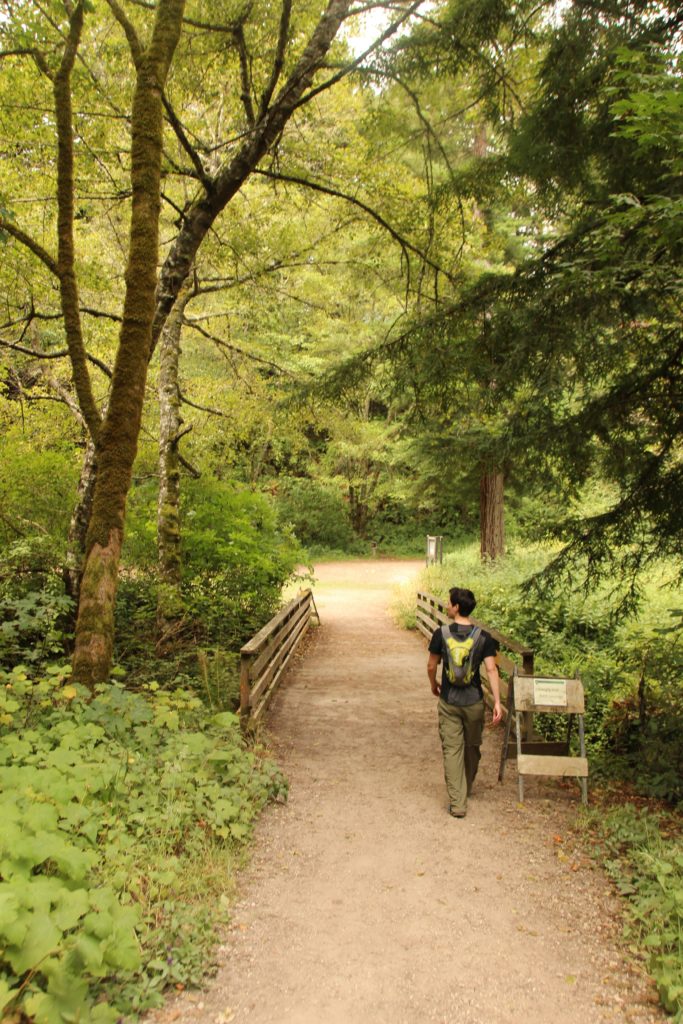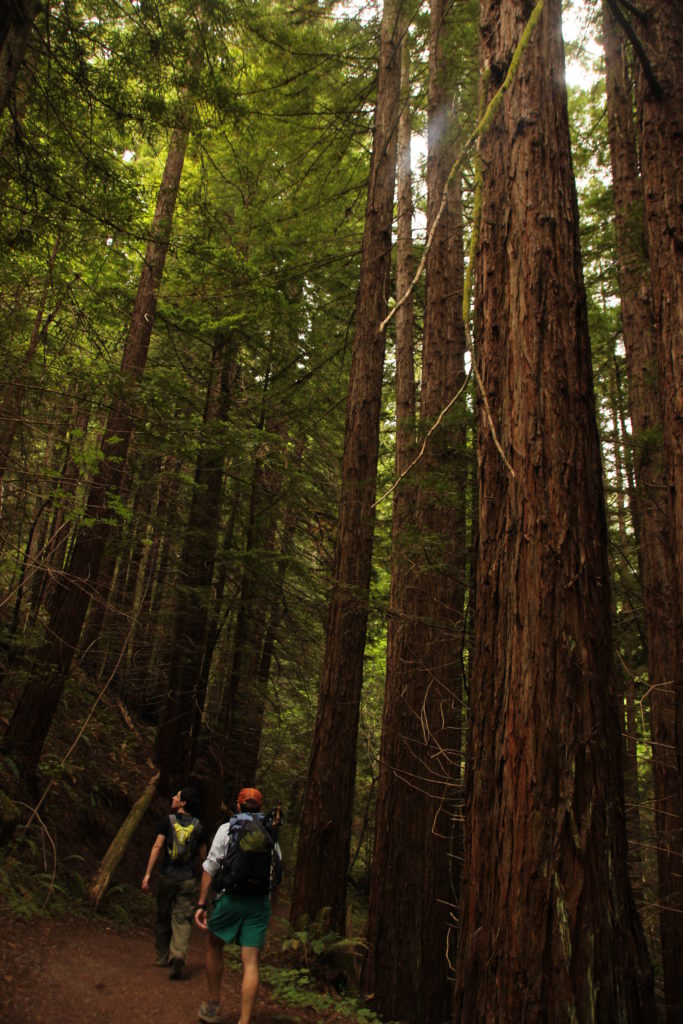 Just before the 6 mile mark, Craig Britton trail will depart from Purisima Creek trail to the left. Take Craig Britton, continuing to climb on a trail cut into the hillside. The vegetation changes again with this climb, become drier, somewhat more sparse, and leading to sunny sections. The good part of this occasional exposure is that we got some good views of the surrounding hills and forest. When Craig Britton dead-ended into Harkins Ridge trail, we continued right on Harkins Ridge to complete our loop, needing to repeat only a small section of the trail back to the parking lot.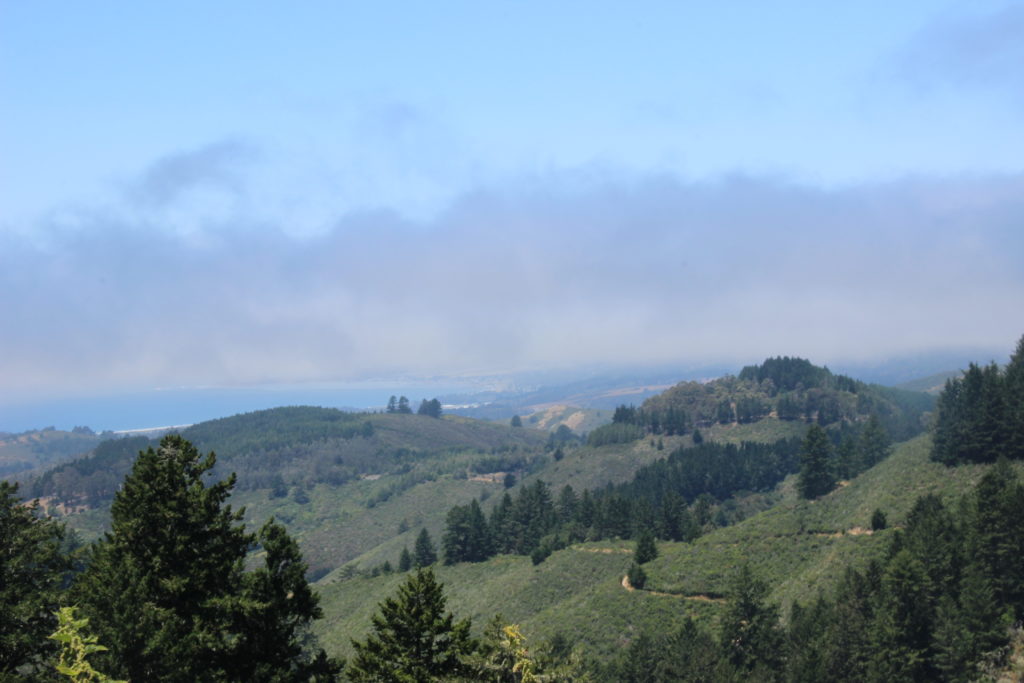 I definitely recommend this trail for a longer but not too grueling half day of hiking, especially in summer when other comfortable trail options dwindle. Go check it out!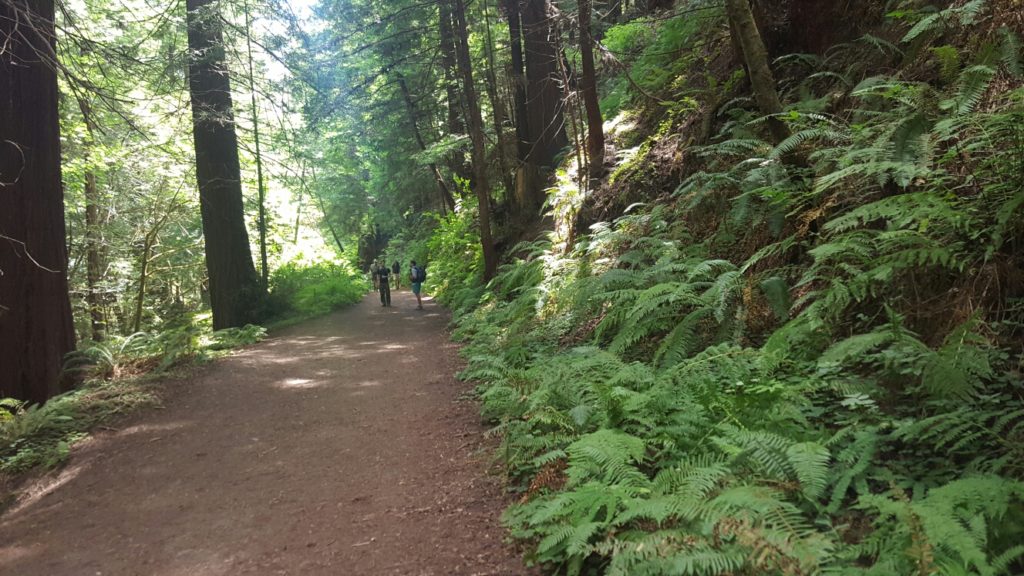 Elevation and route details below: