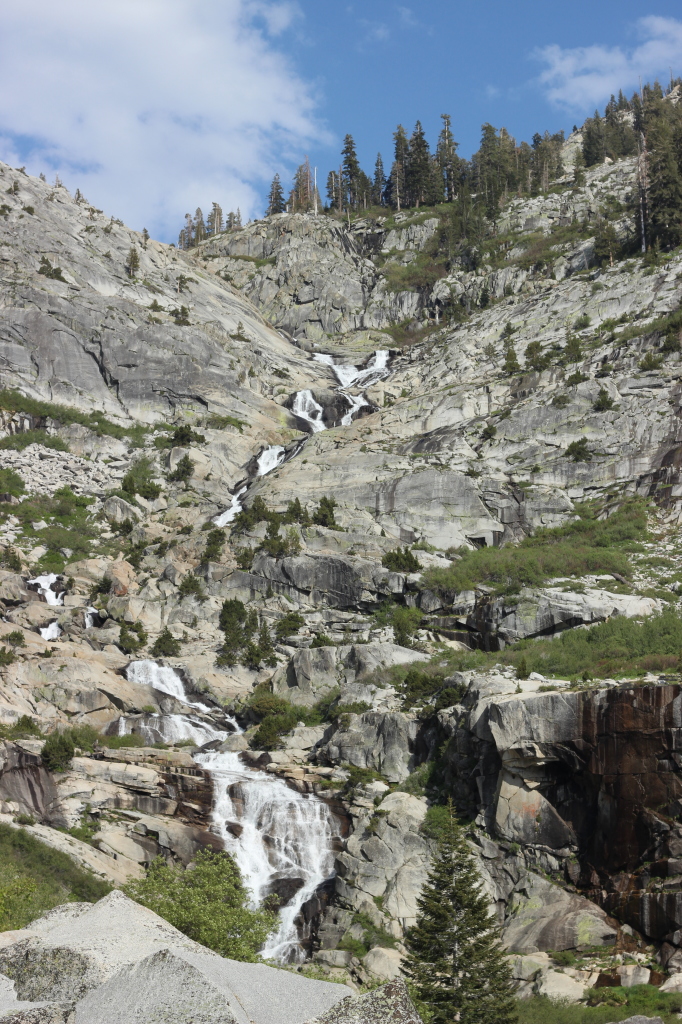 Tokopah Falls Trail is a great little out-and-back hike that is easily accessible from the road and the campground. After visiting several of the parks better known trees and attractions during my first trip to Sequoia National Park, I felt that I had gotten a good taste of the park and didn't plan to return for a while, then we did this hike and I knew that I'd be back the next year to explore more of the trails!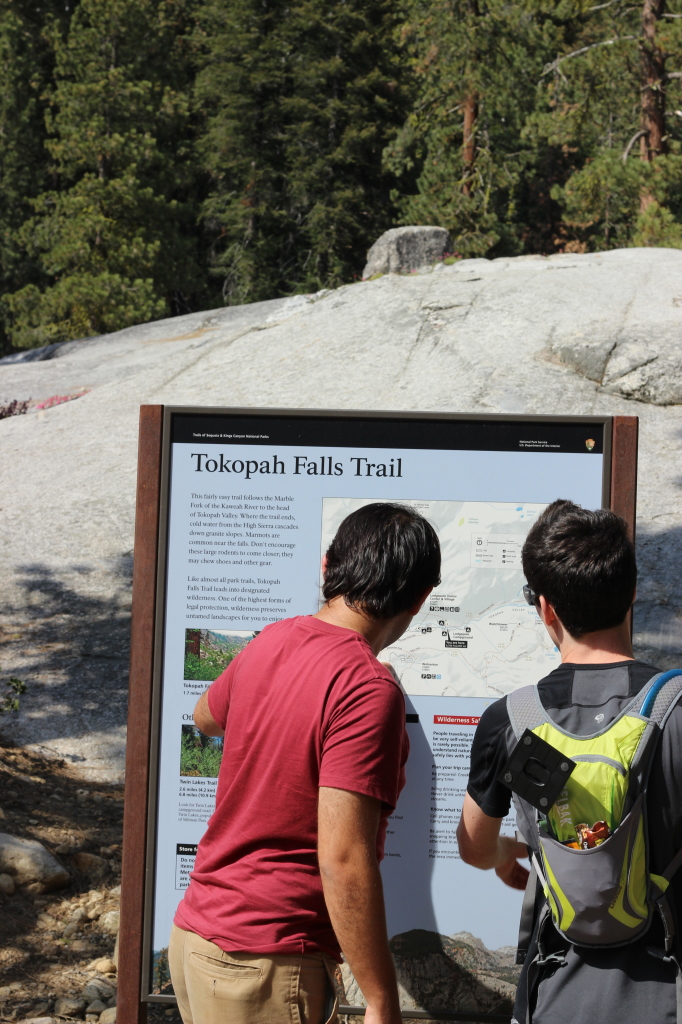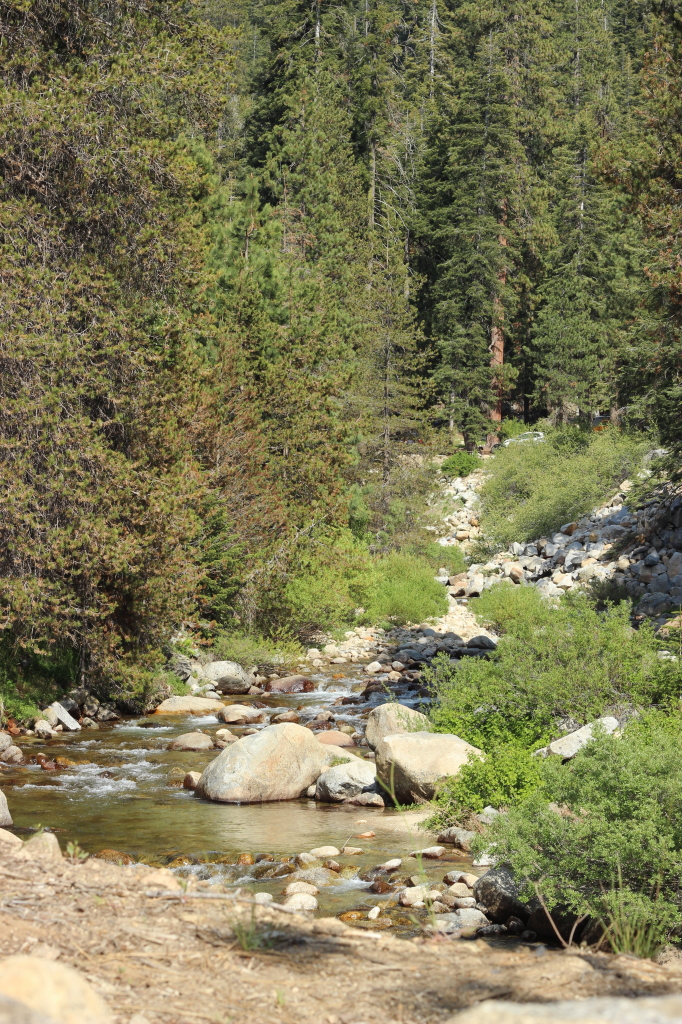 The trailhead for Tokopah Falls is right next to Lodgepole campground and easily accessible from the parking lot. It is a popular trail. It begins following along the river, where campers are often swimming, tanning, and fishing. It then diverges from the water into a more wooded area.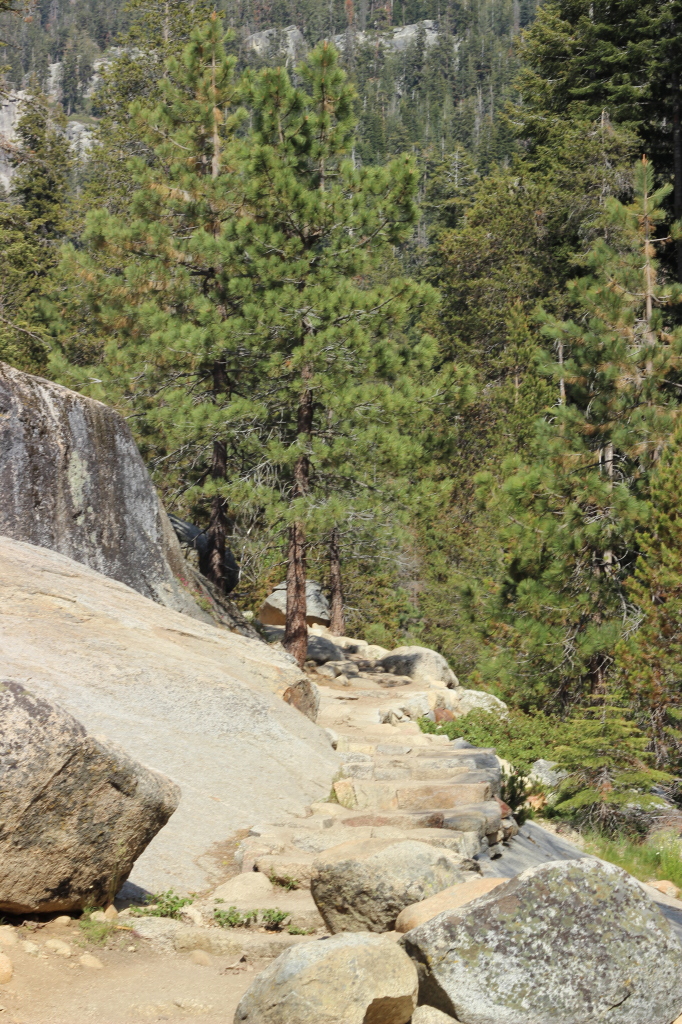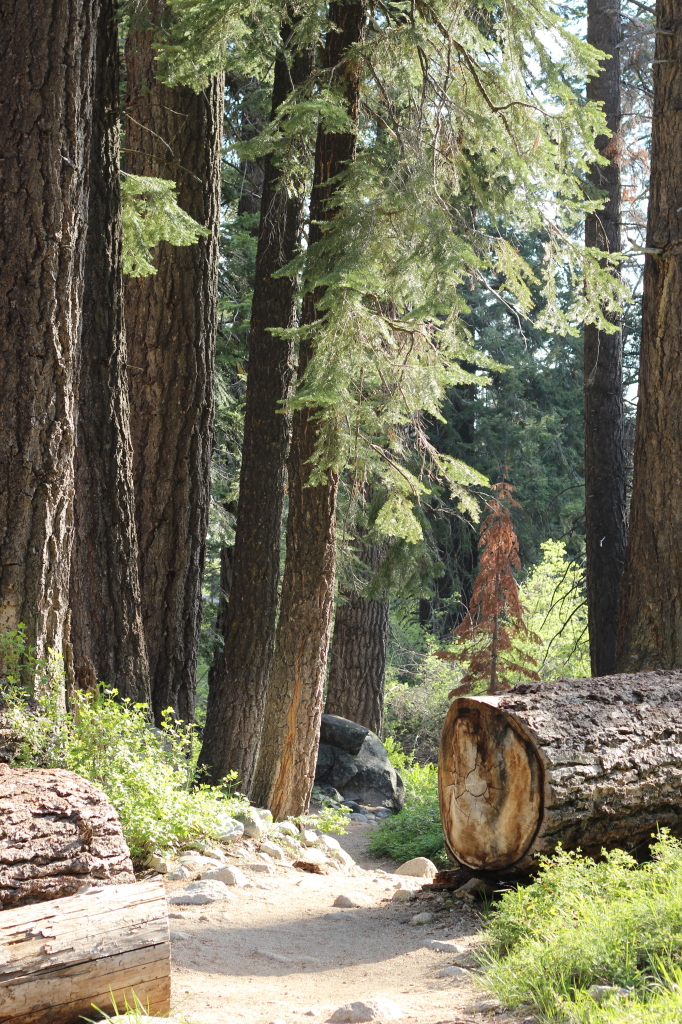 We have seen a momma bear with 2 cubs both times we have hiked here. The bears were across a small meadow and minding their own business. We have also seen marmots, and once even baby marmots, on the trail! They seem partial to the rocky outcroppings along the trail.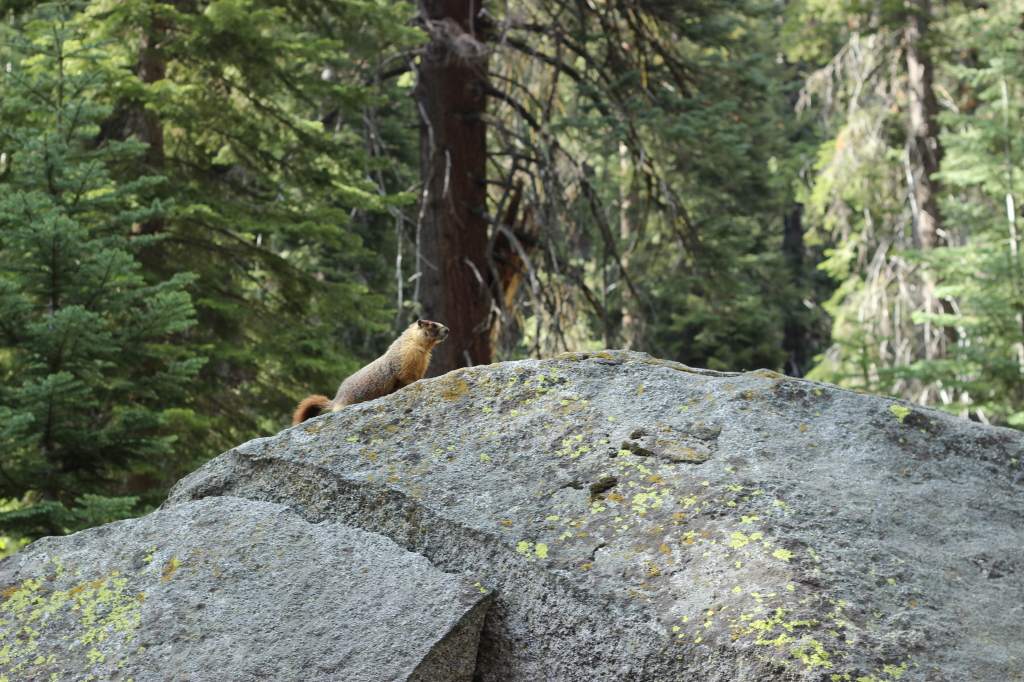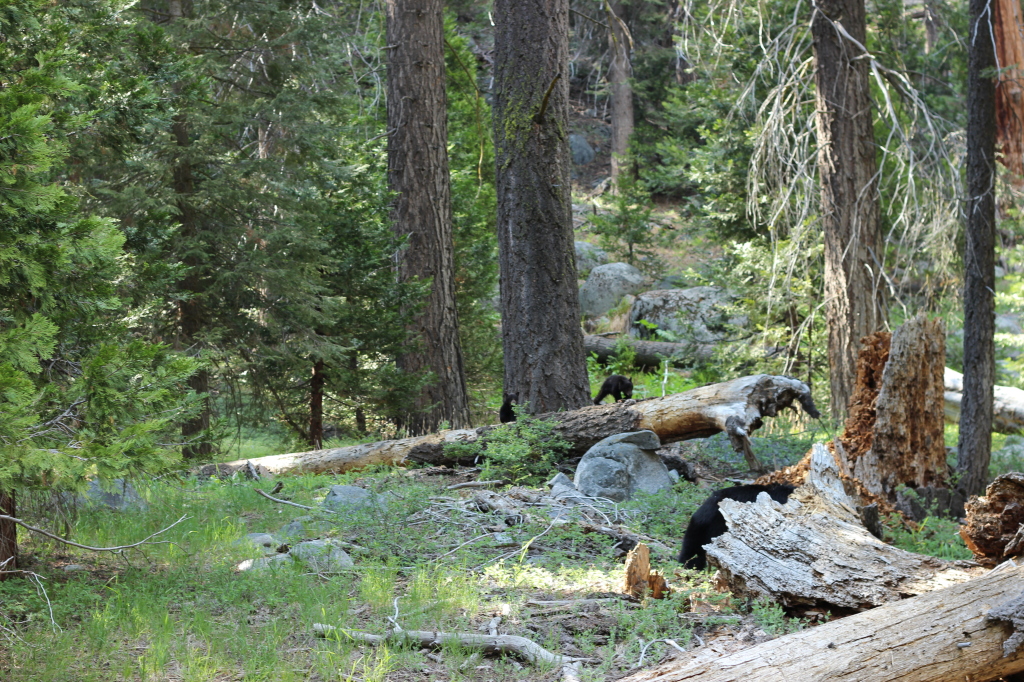 The path emerges from the wooded area, to an purely rocky location, and soon after rejoins the water at the falls! The cascading and shimmering pools are a nice reward for the short hike.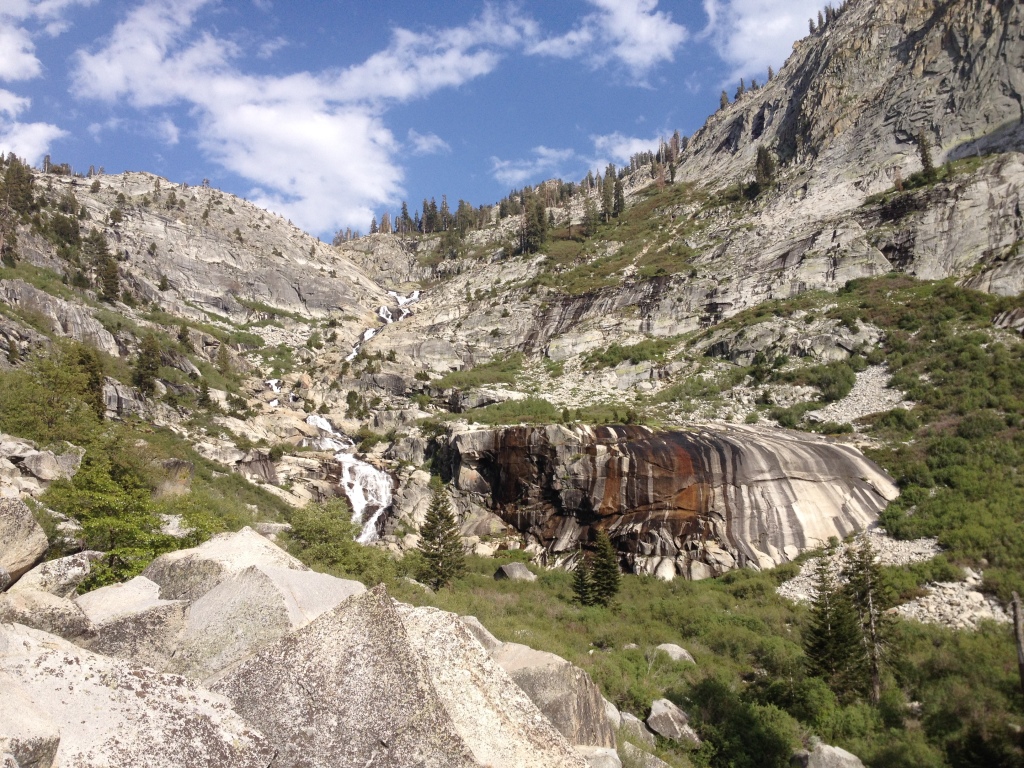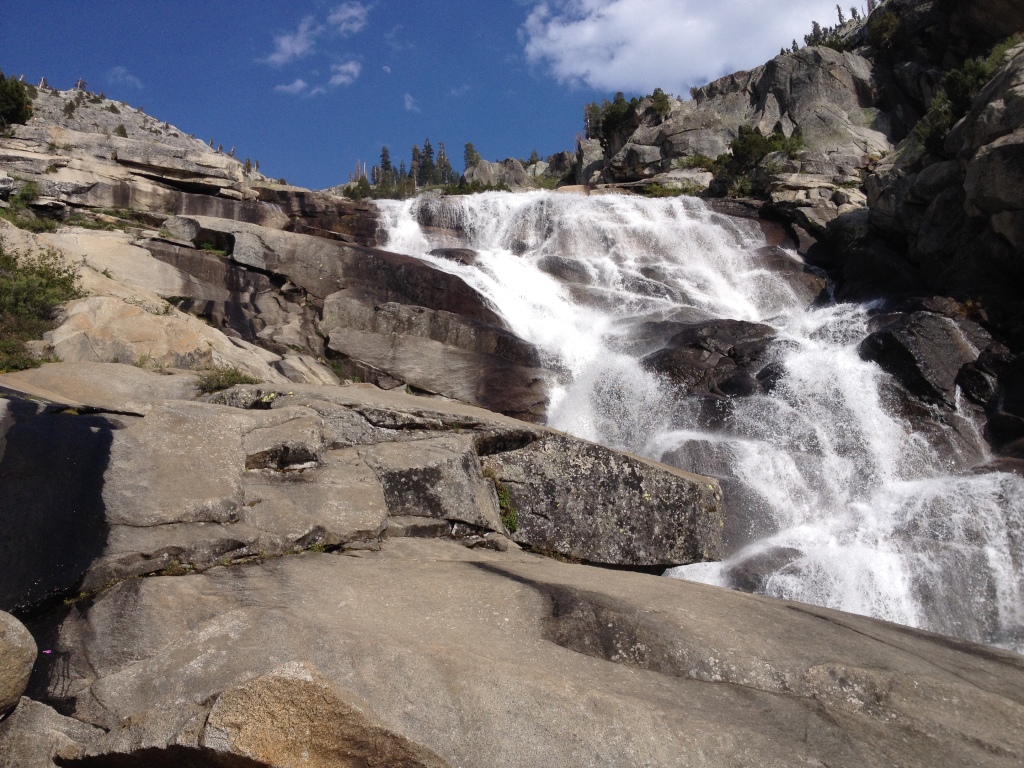 Here is my RunKeeper info. The distance is shown a little over 4 miles rather than a little under because we started at our Lodgepole campsite: