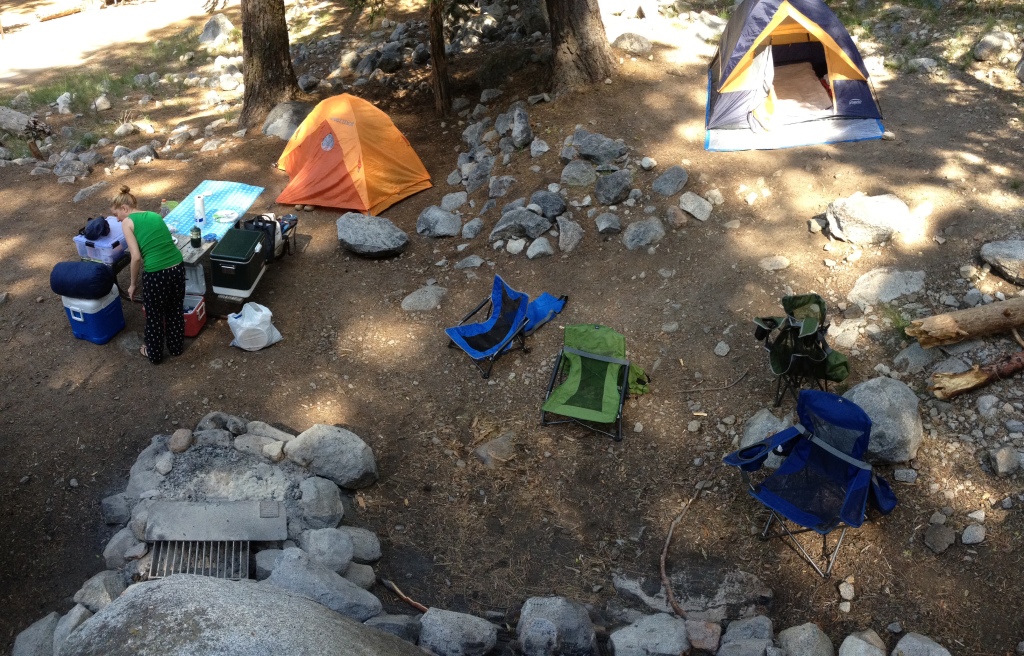 Lodgepole campground is in Sequoia National Park, on the banks of a crystal clear river, and a short drive from amenities. What's not to like? The only negative is that being so convenient makes it very popular. Speaking of convenience, There is a store complex, a short drive from camp, which has wood, food, souvenirs, showers, laundry and most things you may find yourself missing.

The campsites are designed for car camping and equipped with the usual furniture: a picnic table, a fire pit, a bear box, and a parking area. As usual, the size and set-up varies by site. Most are shaded by the trees and can fit 2 cars comfortably. If you're lucky you could get a river-side spot or be surrounded by sequoias. Our site was nicely forested and only had neighbors to one side and across the street, but the highlight? The fire pit!
Some talented people had fitted medium sized rock to build a two-tiered fire pit in front of a giant boulder (so we were basically camping at the foot of a Game of Thrones hearth). The upper-tier was a the traditional fire-pit, while the lower-tier was fitted with a raised grill grate. Grilling over fresh embers while still in front of the fire? Yes please! Plus the big boulder reflected heat back to the seating area keeping us much warmer than the usual circular pit.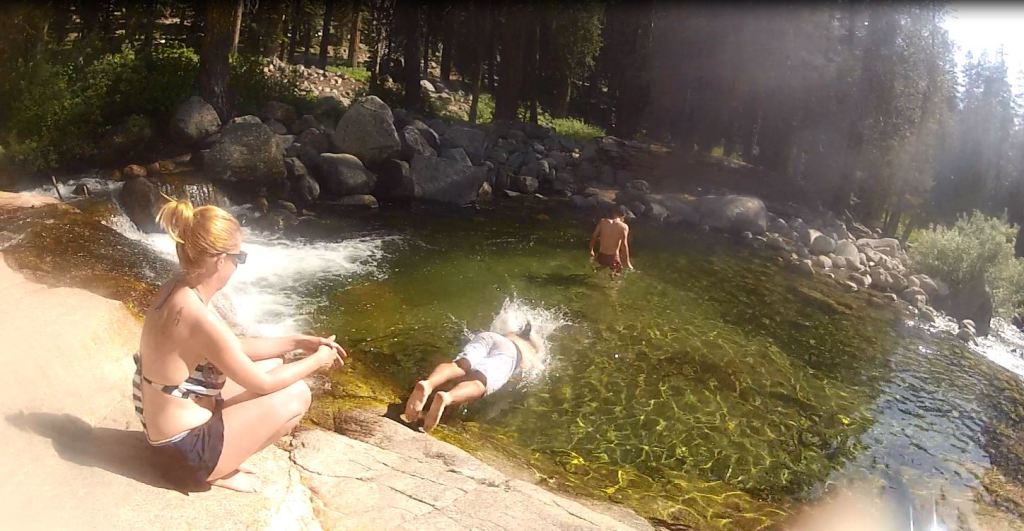 Another enjoyable thing about the campground is it's proximity to the river. Plenty of campgrounds are near rivers, but this one is definitely picturesque. It also forms a number of good, albeit cold, swimming holes. We spent an great couple of hours lounging on the sunny rocks, hopping in and out of the water, and feeling small fish brush against our ankles. If you are planning a trip to Sequoias trying to score a spot at Lodgepole is the way to go.