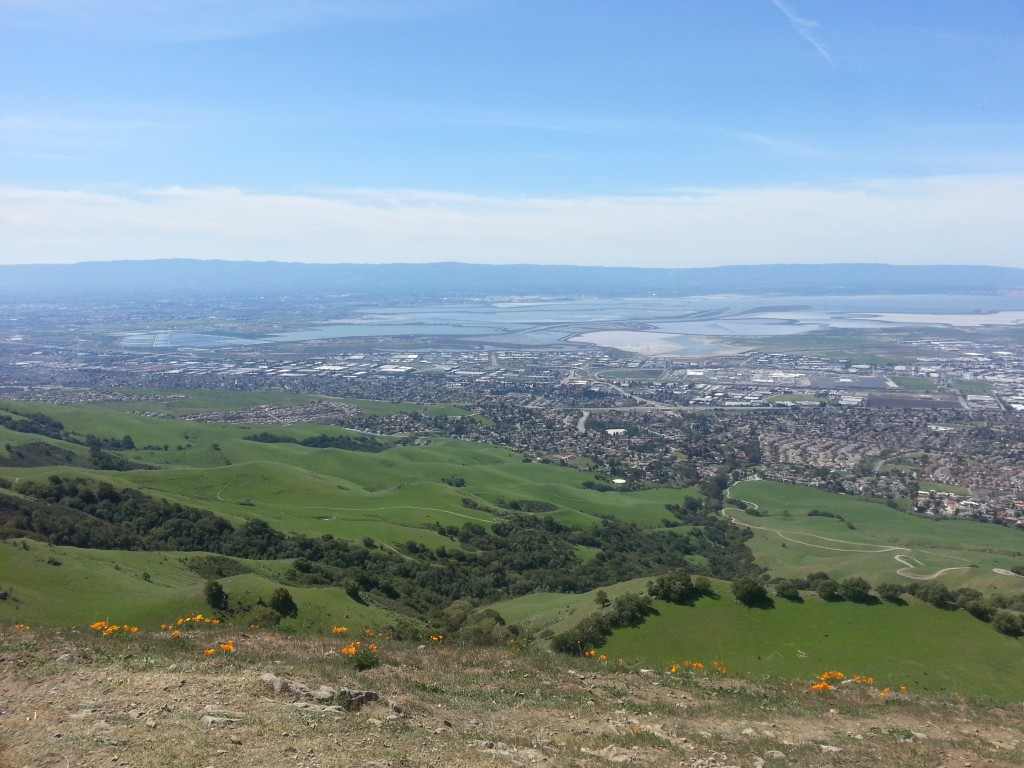 A quintessential and popular San Jose hike, Mission Peak's almost totally exposed trail climbs steadily upward past grazing cows ending in a scramble up a rocky crag with sweeping valley views. It is an out-and-back, which is really an up-and-down, and provides a great challenge and workout. The trail is wide and very sunny with only the occasional tree. It is best hiked in the morning, evening, and during the winter months when the hills are green (the photos in this post were mainly taken in late winter). It is popular year round, however, so expect to see many other people and their dogs on the trail. Mountain bikers and hang gliders can also be seen. Be sure to bring plenty of water anytime you go. There is a water fountain and restroom at the trailhead but no sources after that. Park at the small lot off of Stanford Ave, or when the lot is full, in the allowed portions of the nearby neighborhood.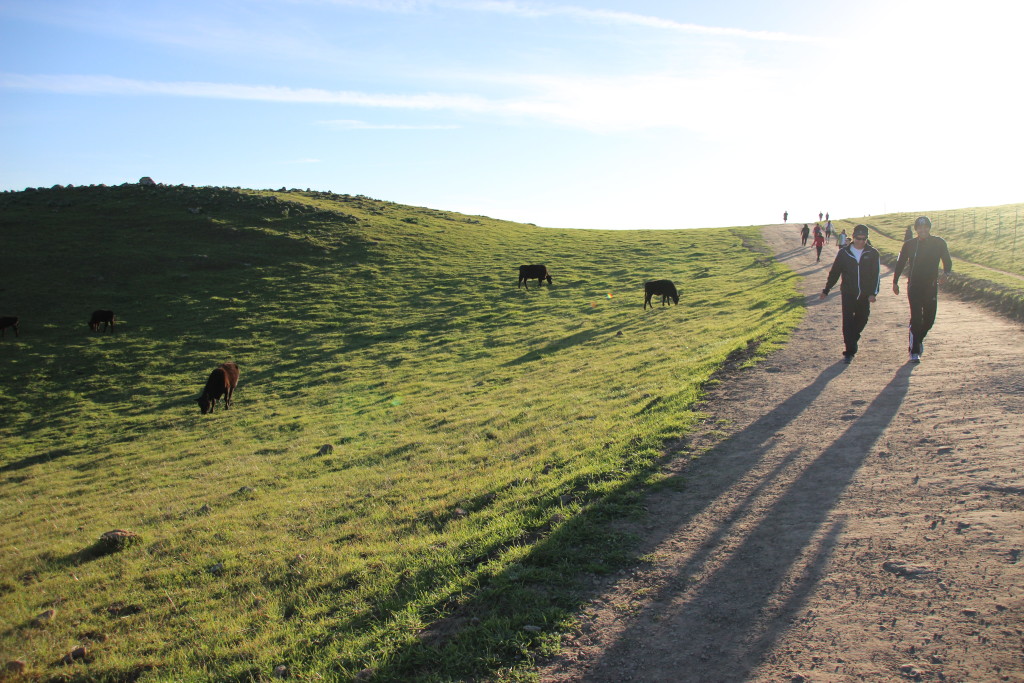 One nice thing about Mission Peak is that there are always animals to be seen. The land includes grazing cows who are occasionally seen crossing the trail (give them some space). There are also many ground squirrels foraging, and darting in and out of their holes. In the many times I've hiked this trail, I've also seen wild turkeys, coyotes, and one tarantula. After snaking back and forth on the wide dirt path, the final ascent to the peak becomes very rock and narrower. The trail is also recently redirected by the park to prevent damage, so stay on the intended trail.

At the summit, there is a rocky outcropping to rest, have a snack, and take in the views before heading back down the trail you came up on. Having a jacket in your bag is advisable as the peak can be windy and chilly when you stop moving. There is a signpost that hikers can climb for a photo op of them at the top, but you may have to wait in a line for your turn. If you are a bay area hiker you should summit this hike at least once (preferable while the hills are green).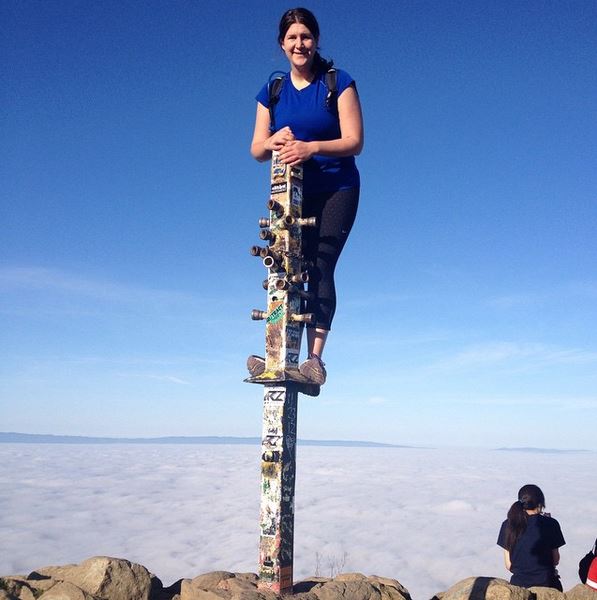 Here are the RunKeeper details: