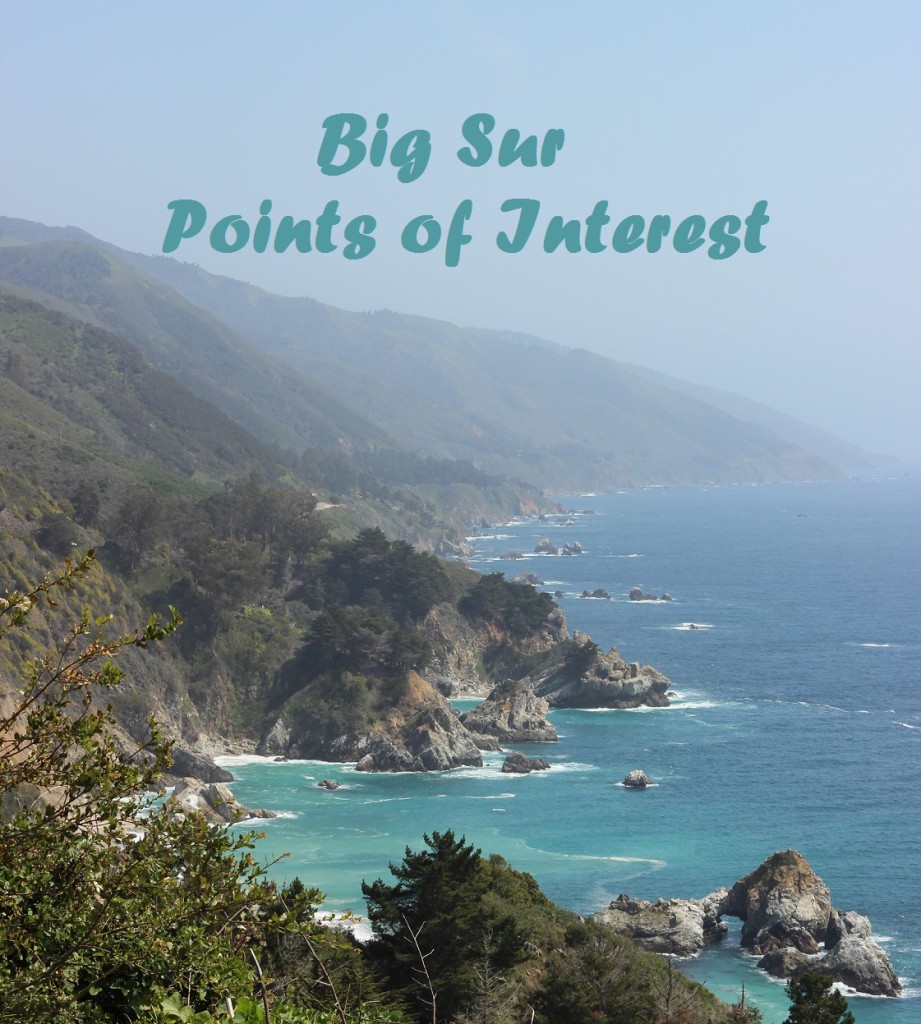 In addition to writing about Big Sur's Pfeiffer State park campground and longer hikes like Tanbark trail, I want to mention some other points of interest.
The beginning of this list is things that I've done and definitely think others should experience. The second half are things that I haven't tried yet but sure like the sound of!
>> Stop at Bixby bridge – Before driving over this bridge and into Big Sur, heading south, be sure to stop and grab some postcard perfect pictures of the central coastline with the bridge.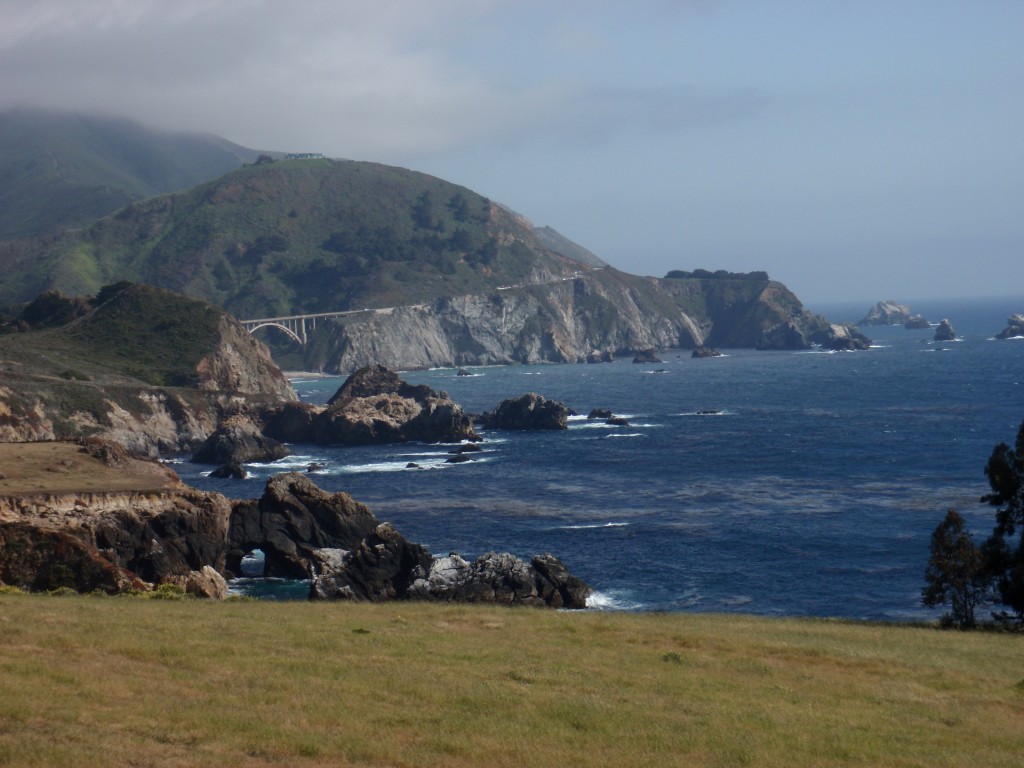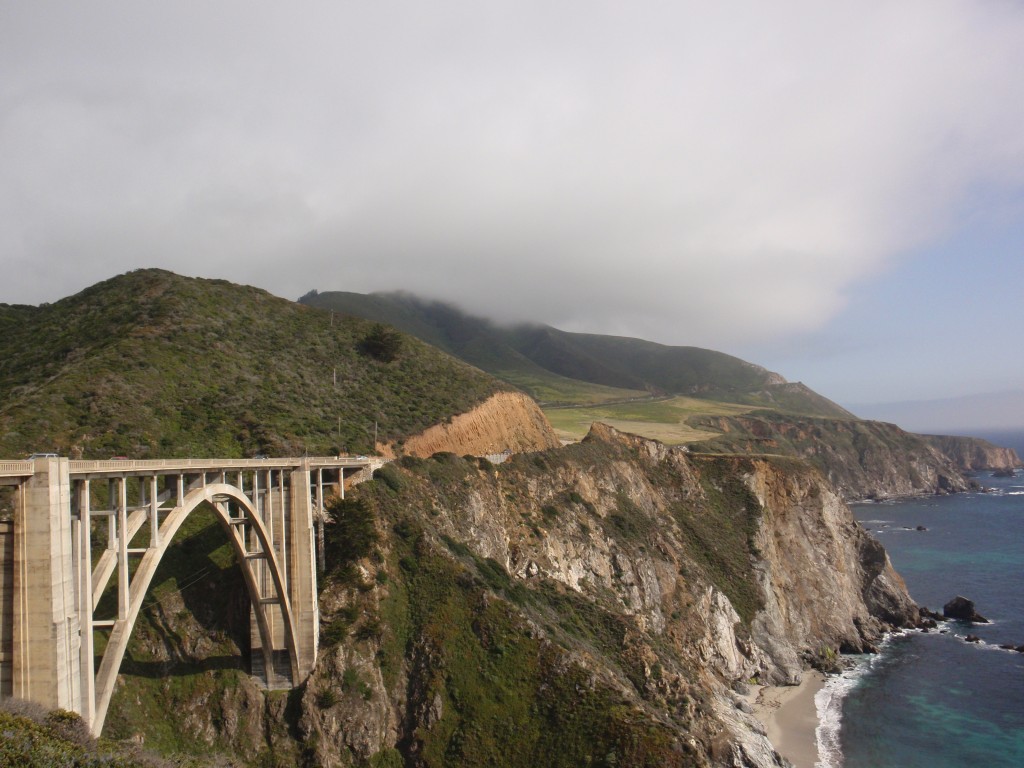 >> McWay Falls – Put yourself in a quintessential postcard shot. This waterfall tumbles off a cliff to the beach and ocean below. The short 1 mile trail right by the entrance to Julia Pfieffer State Park is quick and rewarding.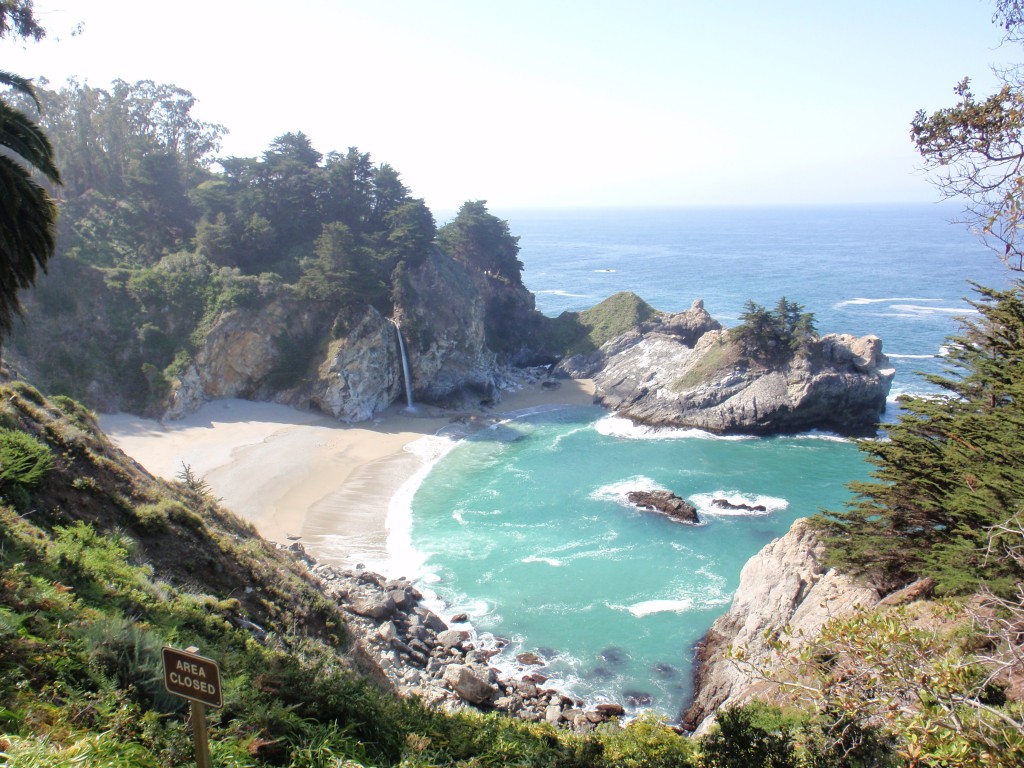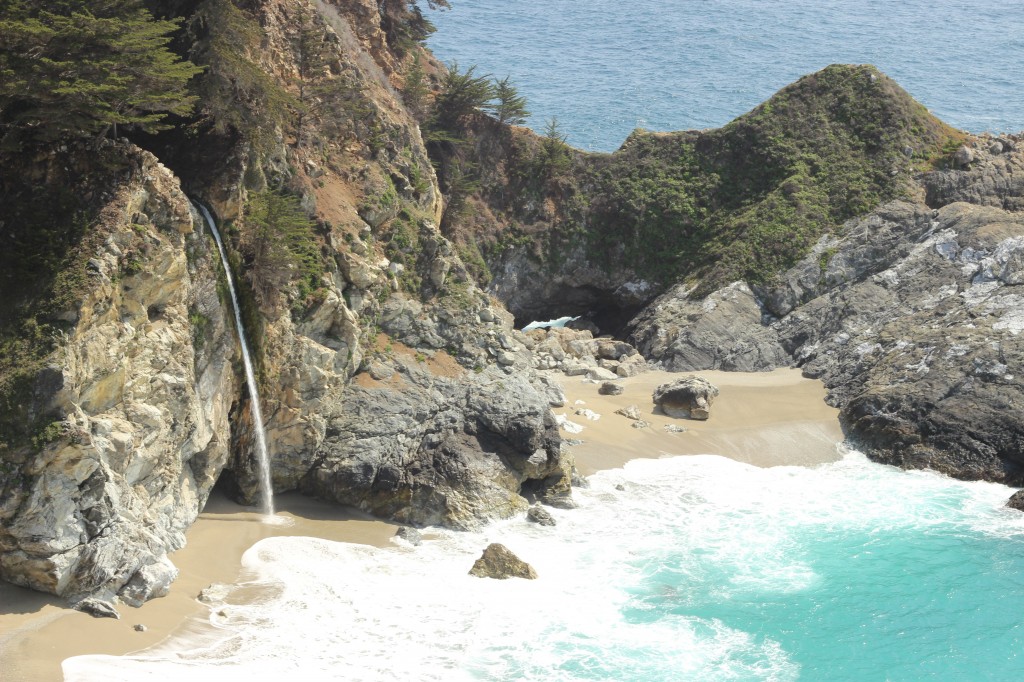 >> Drink with a view at Nepenthe or Nepenthe's Cafe Kevah–  Grab a cocktail or beer and a seat outside to take in the surroundings from Nepenthe restaurant. Or skip a wait and head down a short flight of stairs from the main Nepenthe restaurant to the more casual outdoor patio at Cafe Kevah. Quick and tasty drinks, paninis, and salads, and they all come with a side of incredible cloud top/coastal views.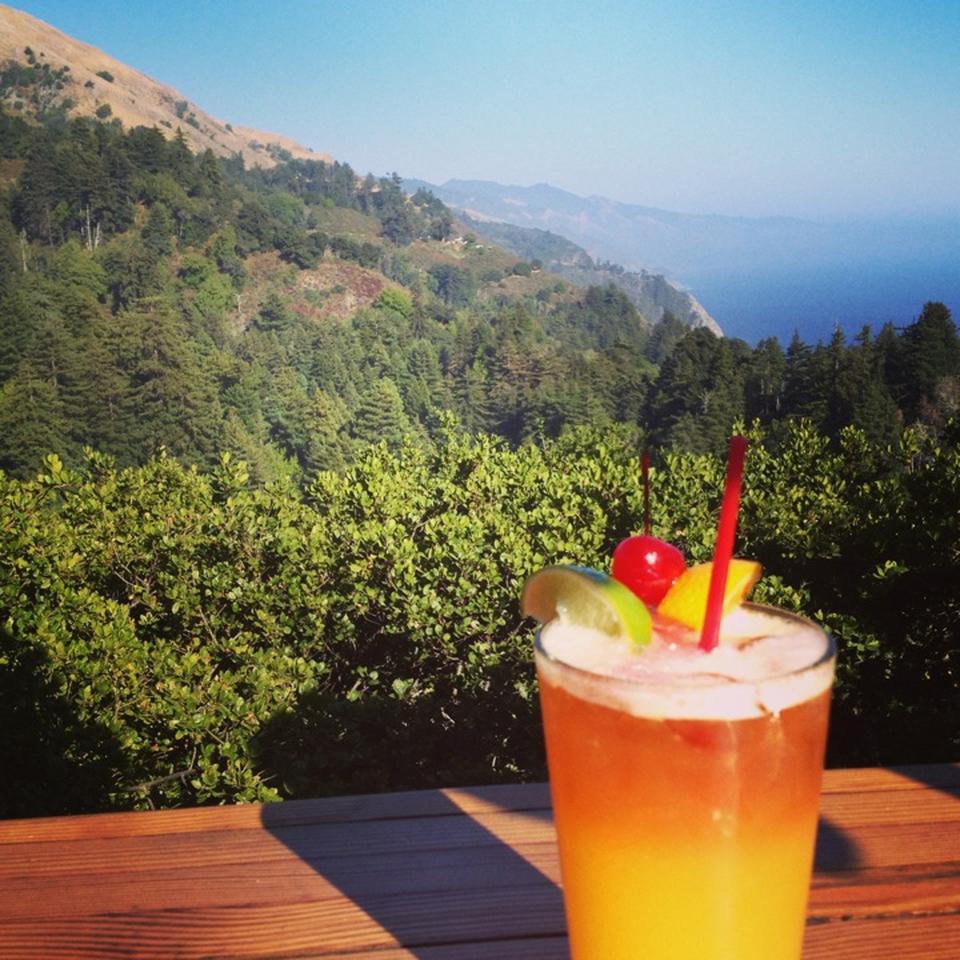 >> Pfeiffer Beach – Cool rock features and (sometimes) purple sand make this beach something different to explore. From the parking lot (there's a $10 fee) there is a short walk through arching vegetation and past a small stream which then opens to reveal the beach.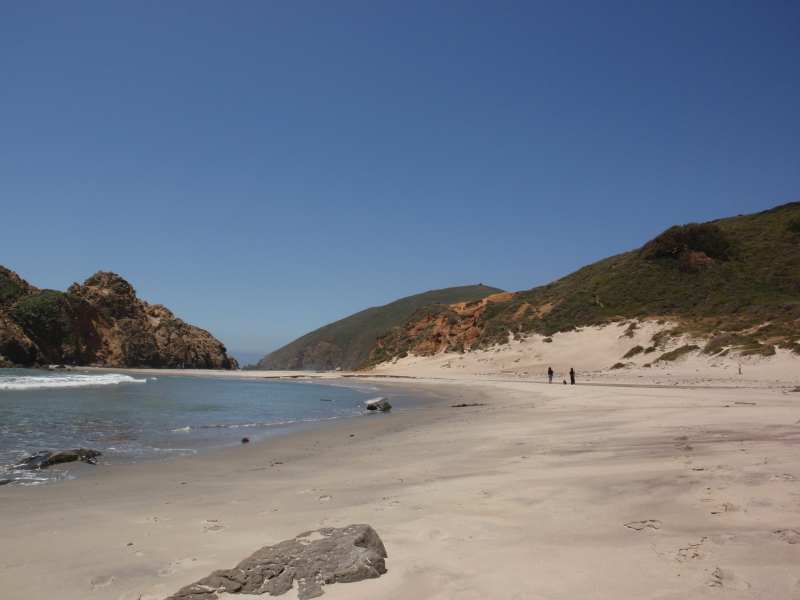 And my wishlist:
>> Sierra Mar Restaurant at Post Ranch Inn – Definitely a splurge meal, but what a gorgeous location!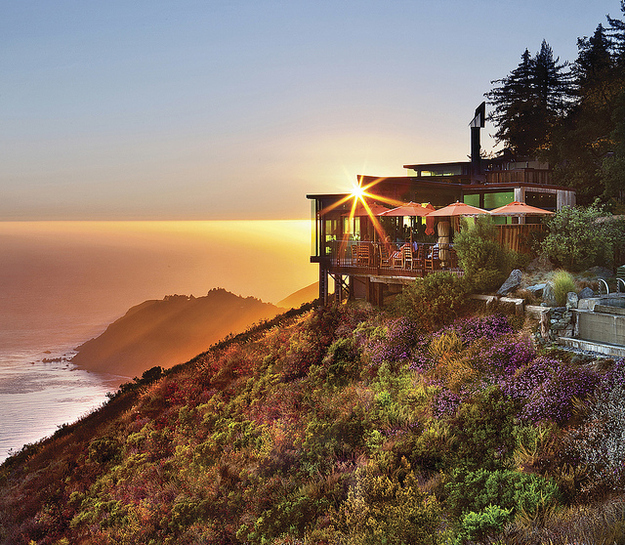 >> Late night hot tubs at Escalon – Open to the public from 1-3am with reservations. Cost is $25 per person. I need to convince some people to stay up with me!
>> Brunch at Big Sur Bakery & Restaurant – Brunch Pizza!