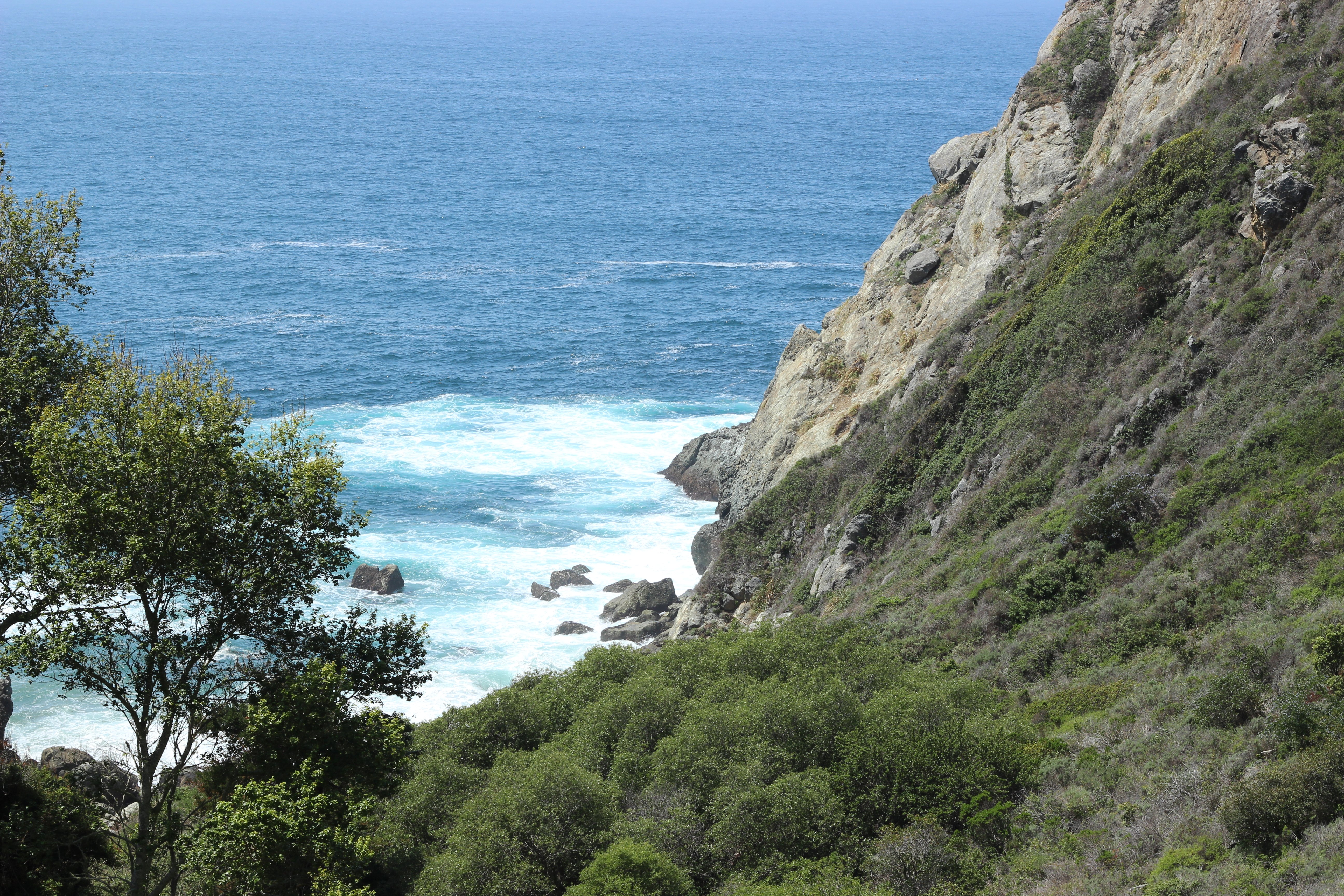 Useful Info:

Length: 1.02 miles
Elevation Gain: 327 ft
Difficulty: 2/10
Terrain notes: gravel fire road, dirt trail, option to scramble out on rocks (recommended!)
Cost – Free
Open – Year round
Useful Links:
This trail is short and sweet. The cove was once a port for the tanbark logging industry and is rumored to have been a prohibition era rumrunner port (how cool is that!). Even today it's not the easiest to find despite starting right off of Hwy 1. It's worth the bit of alertness and counting the miles from a nearby park though (9 miles south of
Pfeiffer state park
, for example).The trail begins at an unlabeled gate on the ocean-side of the highway (roadside parking). This is the same gate that marks the trailhead for Tanbark trail so there will likely already be some cars marking it. It is still probably easiest to count the mileage from a nearby labeled landmark like one of the state park entrances.
The trail is about a mile round trip but does have some elevation change. It usually also has some wildflowers. From the gate, the wide dirt road snakes down to an informational sign about kelp. At the sign, it is possible to go into the trees and find Partington Creek, but fro the cove, stay on the main trail. Very shortly after this, the trail forks again and a wooden bridge takes you over the creek towards the cove. A man-made wooden tunnel opening directly into the cove is still in place and I can't seem to help imagining that I am carrying illicit jugs of whiskey as I pass through it.
There is a bit more trail after the tunnel, but the best part is after the trail ends. When the trail ends, the natural rock continues. Scrambling over these rocks will get you the best views of the ocean, and is the only way to check out the small marine life in rock bound tidal pools.
The tidal pools are their own tiny worlds with inhabitants including crabs, anemones, hermit crabs, infant fish, mussels, and sea snails. These creatures are mostly undeterred by human observation which makes for great viewing.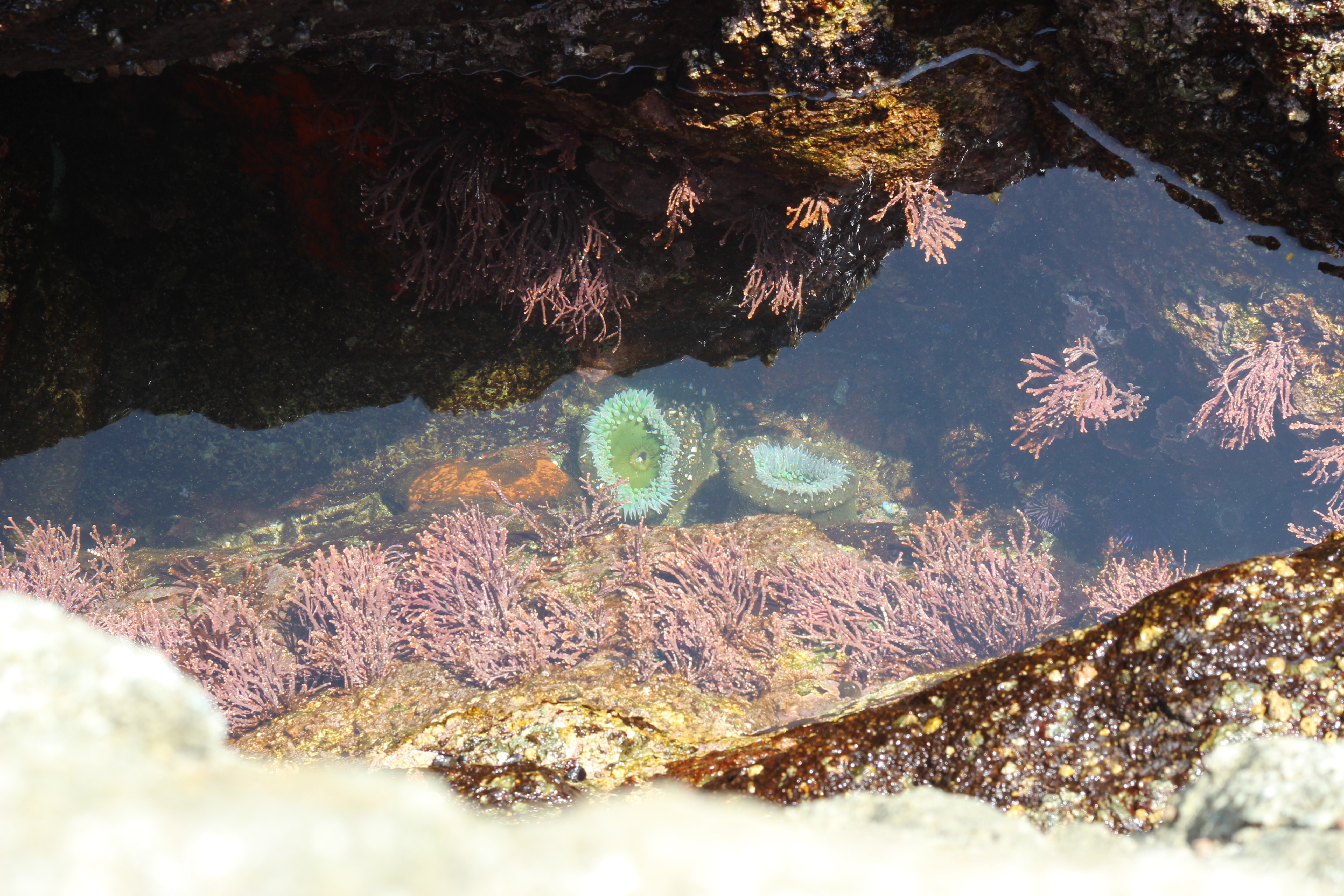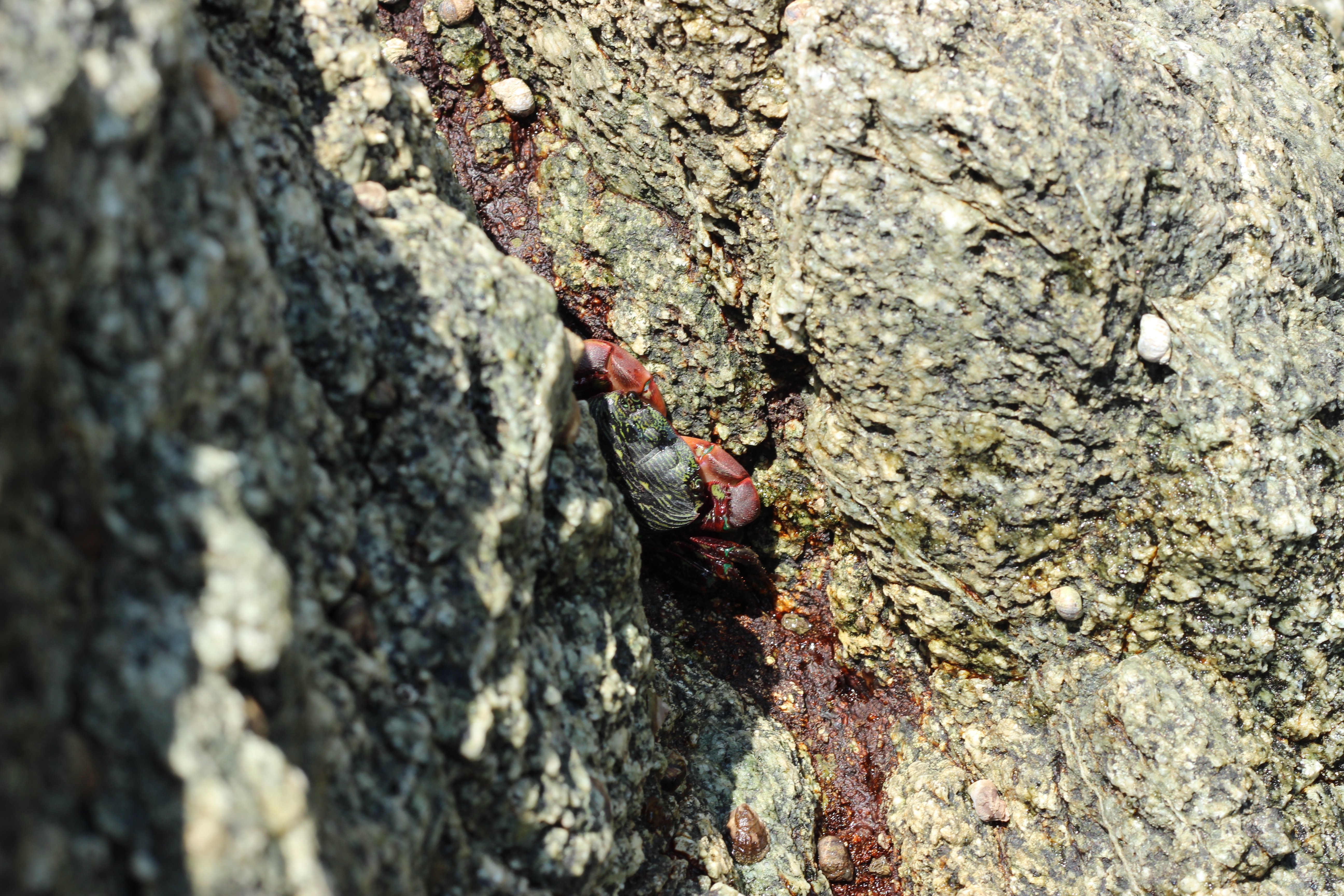 There is still plenty to take in for those who like a more macro view of the world. I have visited this spot a few times and on this last trip I brought a friend on her first trip to Big Sur! We got super lucky and saw some whales heading out of the cove as we arrived. They were so close! They were definitely a whole different scale then the tidal pools. My friend really liked the spot but it was interesting for me to see that after briefly checking out the crabs, she preferred to climb to the top of the rock and take in the entire ocean. There's a lot of reward, whale-scale and mini, for such a short trek.